Internet in Africa: More Than One-Quarter Now Connected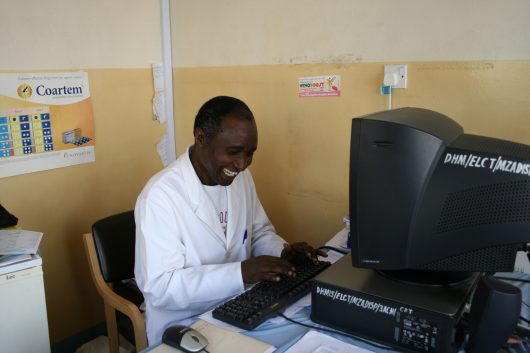 More than one-quarter of Africa's population, in excess of 341 million people, had access to the internet in 2016. This amazing advancement highlights and outlines the support for Africa's industrialization, including improving its economy, education and attempt to decrease poverty.
A report released by the Internet Society (ISOC) during the Africa Regional Internet and Development Dialogue stated that African nations have been given the privilege to connect their people to incredibly useful resources, such as educational opportunities and healthcare.
ISOC is dedicated to ensuring development, evolution and use of the internet. It collaborates with other global community chapters and members to help promote technologies and keep the internet safe and secure.
The report entitled "The Internet for Education in Africa — Helping Policymakers to Meet the Global Education Goals" explains the significance of this improvement and how policymakers should consider the advancement in their educational systems.
"This represents a significant opportunity to use the Internet to provide education and learning opportunities," the report said. The internet in Africa has begun to grow, and this report shows no signs of it slowing down.
On average, 49.6 percent of the world is connected to the internet. Now, 27.7 percent of Africa is on the internet, showing that the continent is taking the right steps to help connect with the rest of the world.
What helped this increase? Besides the international interest in Africa, mobile broadband and developments of submarine cables have allowed connectivity to expand and provide educational opportunities for thousands of children living in impoverished nations.
This advancement would not only advance education in Africa but also allow for a more competitive edge in Africa's global economy.
"A skilled workforce that can use Information and Communications Technologies (ICT) effectively to solve Africa's problems will also determine Africa's competitiveness in the global economy," explains Dawit Bekele, Africa Regional Bureau Director for the Internet Society. "And policymakers have a critical role to play in creating the necessary ecosystem for integrating ICT in education."
The report gives a framework of the advantages of the internet in Africa, such as getting rid of certain economic and social barriers to education (geography, race, gender and disabilities) and reaching a broader audience to educate students. This report highlights the possibilities that the internet in Africa can have on the continent and the world.
– Mary Waller
Photo: Flickr
https://borgenproject.org/wp-content/uploads/logo.jpg
0
0
Borgen Project
https://borgenproject.org/wp-content/uploads/logo.jpg
Borgen Project
2017-05-27 01:30:59
2020-03-15 20:09:31
Internet in Africa: More Than One-Quarter Now Connected