How to Help People in Kuwait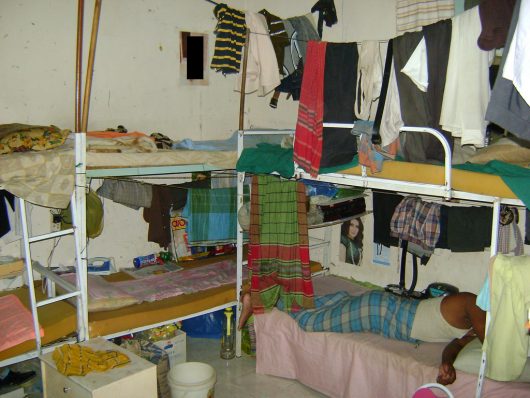 Kuwait is not a country that often comes to mind when considering foreign aid. The oil-rich nation may seem self-sufficient; however, Kuwaitis face hurdles in their daily lives and are in need of assistance. Colossal prices for everyday goods, human rights violations and water conditions are just a few of the problems people encounter in Kuwait on a daily basis.
Although the nation is renowned for its high salaries, the correlating high cost of living is often left out. Basic necessities such as rent, food and health care have had drastic price increases. The Kuwaiti Times reports that "90 percent of the population is not as rich as the prime minister says." The reporter continues to insinuate that the incumbent administration is oblivious to the reality of life in Kuwait.
To help people in Kuwait, combating human rights violations is essential. The Kafala system binds migrant workers to their employers, functioning as a modern day system of slavery. Workers are often vulnerable to forced labor in subpar conditions and abuse. Employers often threaten to deport migrant workers if they do not comply with their demands.
Between January and April of 2016, 14,400 workers faced deportation. Misdemeanors such as traffic violations or talking back can result in harsh punishments from their employers. The European Union has launched a project called PAVE to assist and shield these workers from exploitation. Donating to or volunteering for this organization are both ways to help people in Kuwait.
Although Kuwait is a food secure nation, it stands at ninth place for high water risk by 2040. Unparalleled evaporation rates deplete the soil of its moisture, resulting in a nominal percentage of water flowing into the aquifers. Without any natural rivers or lakes, this proves to be deleterious to the Kuwaiti population.
Contributions to the construction of water treatment plants or waste water systems are both ways to assist the country in their water deficit.
Once we puncture the façade of images of the wealthy Kuwaiti population, we realize that Kuwait cannot be overlooked when deliberating foreign aid.
– Tanvi Wattal
Photo: Flickr
https://borgenproject.org/wp-content/uploads/logo.jpg
0
0
Kim Thelwell
https://borgenproject.org/wp-content/uploads/logo.jpg
Kim Thelwell
2017-10-03 07:30:25
2020-07-22 07:40:55
How to Help People in Kuwait