Global Infancia: The Blueprint for a Successful NGO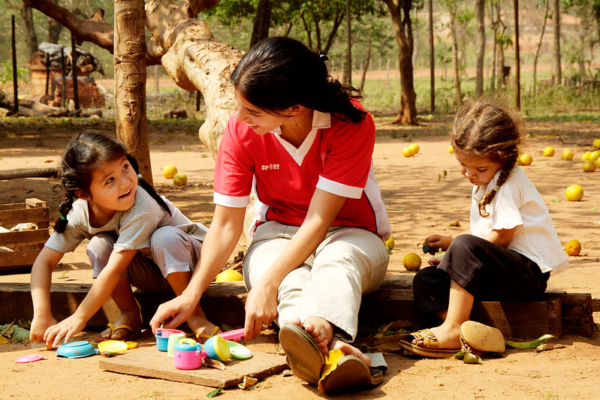 Global Infancia is a nongovernmental organization (NGO) that specializes in protecting children from abuse in Paraguay. It was founded in 1995, "Global Infancia works towards creating a culture which respects the rights of children and adolescents in Paraguay."
It has attempted to promote the human rights of children in a myriad of ways, ranging from creating a branch of the government tasked with protecting children to founding a news agency focusing on children's rights. Global Infancia represents the blueprint for a successful NGO because of its ability to form partnerships with governments, influence local communities, and follow through with its goals.
Partnerships with Governments
Studies have estimated that roughly 60 percent of children in Paraguay have been victims of violence. Faced with this fact, Global Infancia worked with the National Secretariat for Childhood and Adolescence along with the Paraguayan Government to pass a law stating "all children and adolescents have the right to be treated properly and with respect for their physical, psychological and emotional well-being. This includes protections for their image, identity, autonomy, ideas, emotions, dignity and individual values".
Additionally, Global Infancia spearheaded the forming of Municipal Councils for the Rights of Children and Adolescence who have become instrumental in protecting children's rights throughout Paraguay. Global Infancia's work is proof of how a successful NGO can form fruitful partnerships with local governments.
Integration into the Local Community
Since the end of authoritarian rule in Paraguay, it has been working to integrate itself into local communities and promote the recognition of children's rights. In the town of Remansito, Global Infancia is providing supplementary nutrition and school support to over 1,000 children. Approximately 22 percent of Paraguayans live below the poverty line. The child labor force of participation with a rate of 25 percent, shows that the conditions for many children in Paraguay are not ideal.
However, Global Infancia recognized these problems and has created national media campaigns to raise awareness for children's rights and used training forums around the country to educate the public that violence against children will no longer be tolerated. Finally, Global Infancia has harnessed the power of local communities by "installing an alert system which reduces the demand for childhood labor". These actions illustrate how a successful NGO employs the power of the communities they are working in.
Accomplishing Goals
At its inception, it was primarily focused on fighting the trafficking of babies and children. Today it has evolved into a children's rights organization with a bevy of goals. Whether it be their success at establishing legal rights for children in Paraguay or the founding of CODENIS bodies which protect children throughout the country today, Global Infancia has had a considerable impact on Paraguayan society. In a 2017 report by the United States Department of Labor, experts found significant advancement in Paraguay's fight to end child labor.
However, the current situation still puts many children in danger, requiring more resources to fully end child labor. With the help of Global Infancia and the multitude of other successful NGO's, there are no doubts that Paraguay will continue to see improvements to children's rights.
Overall, Global Infancia is a perfect example of how a successful NGO operates. From its crucial government and community partnerships to their impressive track record of accomplishing its goals.
– Myles McBride Roach
Photo: Flickr
https://borgenproject.org/wp-content/uploads/logo.jpg
0
0
Jennifer Philipp
https://borgenproject.org/wp-content/uploads/logo.jpg
Jennifer Philipp
2019-11-12 19:05:06
2020-01-18 13:40:37
Global Infancia: The Blueprint for a Successful NGO