Drought Affecting Water Quality in Somalia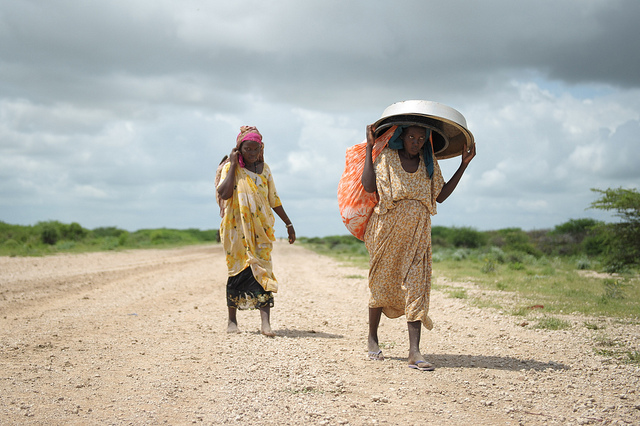 For a country whose entire eastern border is an ocean, water quality in Somalia is a longstanding worry for the nation's citizens. According to UNICEF Somalia's Water, Sanitation and Hygiene (WASH) studies, of the nearly 15 million people living in Somalia, only 45 percent of them have access to clean water. Only one in four people have access to adequate sanitation facilities within a reasonable distance of their homes.
WASH has linked the lack of clean water and sanitation facilities to the rising disease rates in Somalia, most notably, the widespread prevalence of widespread waterborne diseases such as diarrhea that account for more than 20 percent of deaths of children under five. Additionally, the lack of clean water is heavily correlated to malnourishment, which over 300,000 children in Somalia are currently suffering from.
While having clean drinking water is imperative to survival, the disposal of wastewater (water used for cooking, bathing, sewage and other uses) is nearly as important to providing a safe and clean environment for Somalians to live in. Considering that the infrastructure to dispose of wastewater is severely lacking in Somalia, and the fact that most Somalians rely on rivers and rainwater for water (natural sources which are highly prone to contamination by wastewater), it is little surprise that so many Somalians lack adequate drinking water.
Estimates indicate that it would cost $1.5 billion to provide clean water to all Somalians that would not be dependent on weather patterns, droughts or possible contamination by wastewater. While by no means a small sum, it is also not an outrageous one, and one that is being decreased by efforts to improve Somalian irrigation techniques, harvesting and storing cleaner rainwater, as well as other methods to help Somalia use less water more efficiently.
These efforts, however, are only made tougher due to the twofold threat of the terrorist organization al-Shabaab, which controls much of rural Somalia, where the lack of clean water is felt most severely, and the harsh drought and famine that is currently sweeping the country. While food and water supplies are already running low, al-Shabaab puts up blockades and refuses to let aid workers assist the starving and thirsty people. In March, the Somali prime minister reported that over a hundred people had died as a result of the drought, and that number has likely only continued to worsen as concerns over the water quality in Somalia continue to linger.
Organizations such as UNICEF have stepped up to combat the water shortages by providing medical services and other necessities. Most pressingly, UNICEF was providing over 400,000 people with daily water as of early 2017. Members of the group hope and plan to increase that number fourfold and provide water vouches to well over a million people.
USAID has already committed more than $300 million towards humanitarian assistance in Somalia for 2017. Much of that money is devoted to assisting the UNICEF WASH programs and activities already underway; however, the Office of Foreign Disaster Assistance has involved itself in an attempt to address the emergency caused by the drought through other initiatives. This assistance is key to helping those affected survive the droughts and allow time for more sustainable solutions to be put in place to improve the water quality in Somalia.
– Erik Halberg
Photo: Flickr
https://borgenproject.org/wp-content/uploads/logo.jpg
0
0
Borgen Project
https://borgenproject.org/wp-content/uploads/logo.jpg
Borgen Project
2017-11-30 01:30:57
2019-11-18 01:42:11
Drought Affecting Water Quality in Somalia