Three Interesting Causes of Poverty in Bulgaria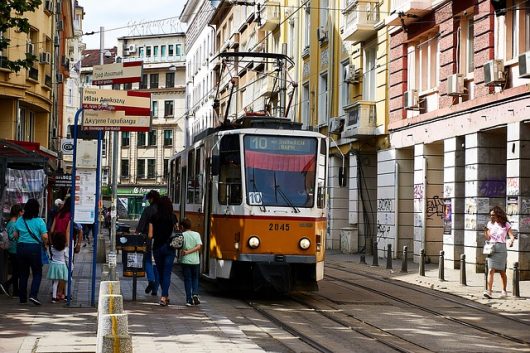 Bulgaria is situated on the Black Sea, to the north of Turkey and Greece and to the south of Romania and Serbia. This country's location on the Black Sea and on the Danube River provides a beautiful, picturesque landscape. Not as beautiful is the fact that Bulgaria has been named the most unhappy country in the EU.
It is no coincidence, then, that Bulgaria has some of the highest poverty rates in the EU. The most recent data from Eurostat reports that in 2015, about 41.3 percent of Bulgaria's 7.4 million citizens were at risk of poverty or social exclusion – the highest percentage in the EU. Bulgaria also reported the highest rate of material deprivation in the EU, with 34.2 percent of the population being materially deprived. The elderly and children bear the highest risk for social exclusion and poverty in Bulgaria, at rates of 51.8 percent and 43.7 percent, respectively.
What drives poverty in Bulgaria? Here are three causes that should help shed some light on Bulgaria's poverty rate, and why it is therefore rated such an unhappy country.
Corruption
Bulgaria has been perceived as the most corrupt country in the EU. The European Commission reported that tackling high-level corruption and organized crime are the biggest challenges in Bulgaria. There is a pervasive lack of autonomy and transparency in Bulgaria's judicial system. Several political officers have been known to take bribes, which is a driving force in Bulgaria's government and economy.
Corruption comes at a price for Bulgaria's international relationships. In 2008, the European Commission temporarily suspended hundreds of millions of euros in EU aid to Bulgaria, over concerns of corruption and organized crime. Additionally, corruption is a barrier to doing business in Bulgaria. This barrier is problematic, as opportunity and access to international business and trade in Bulgaria could create more jobs and open up Bulgaria to receiving foreign aid.
When Bulgaria joined the EU in 2007, many Bulgarians hoped that EU membership would ameliorate the corruption in their government. Unfortunately, these problems in Bulgaria's government still persist.
Pension
Bulgaria has the lowest average pension in Europe, at the equivalent of €160 a month; Bulgaria's currency is the lev, which is €0.51. Most Bulgarians, however, receive less than the equivalent €160. In 2016, the majority of pensioners in Bulgaria – 60 percent – received the equivalent of €150, forcing them to live below the poverty line. One quarter of Bulgarian pensioners receive the minimum pension of the equivalent of €80 per month – the lowest in the EU. According to the Confederation of Independent Trade Unions of Bulgaria, a Bulgarian would need to receive the equivalent of €290 per month to lead a "normal life".
Transition out of Communism
Is it a possibility that the quality of life in Bulgaria was better during communism?
Bulgaria was not a member of the Soviet Union, but it was a satellite state under a communist regime. During the communist regime, Bulgarians received free healthcare, free higher education, maternity and disability benefits and pensions. Even the poorest Bulgarians, the Romas, had jobs, collected social security and enjoyed an acceptable standard of living.
After communism was abolished in Bulgaria, the U.S. encouraged a market economy and multi-party democracy. Since transitioning out of communism, however, Bulgaria has faced a corrupt government and stunning rates of poverty.
Despite a bleak outlook on poverty and on life in general in Bulgaria, there is hope. Bulgaria's economy is largely dominated by the service sector, and not by the agriculture sector, as is common for countries facing high rates of poverty. Therefore, Bulgaria is already a step ahead in stabilizing its economy. Furthermore, Bulgaria's memberships in international organizations such as the EU and Nato will help secure valuable foreign relations and trade partnerships. Ultimately, however, the key to tackling poverty in Bulgaria will lie in overcoming corruption, which requires a tremendous effort from Bulgaria.
– Christiana Lano
Photo: Pixabay
https://borgenproject.org/wp-content/uploads/logo.jpg
0
0
Borgen Project
https://borgenproject.org/wp-content/uploads/logo.jpg
Borgen Project
2017-09-04 07:30:59
2020-07-02 11:14:07
Three Interesting Causes of Poverty in Bulgaria