5 Ways Addressing Women's Rights Reduces Poverty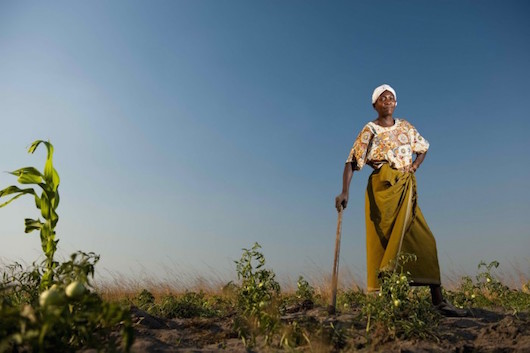 Since the 1970s, women have had a key role in addressing women's rights in terms of ending global poverty.
There are several reasons for this phenomenon, whether laws in certain countries stimulating this repression or customs in a society. Laws protecting women often remain unimplemented at the national and local levels.
The U.N. Commission for Africa states that women, in particular, suffer from inequality, both socially and economically. It is important to recognize women's rights implications for the declination of global poverty.
1. It Increases Education Enrollment
Young girls are among the largest of demographics not receiving an education. It is a known fact that women with equal rights become more educated. These women are more likely to participate in the job field. Education results in gaining the skills necessary to obtain work and consequently gain financial resources to rise above the poverty line.
2. It Increases Enrollment in the Job Sector
As women acquire education and skills, they may gain the aspirations of entrepreneurship. The right to education for women also creates future options for labor. Furthermore, as women become educated, their role is expanded beyond child-rearing. Women are then able to obtain a presence in the working field.
3. Women Are More Likely to Participate in Decision Making
Women with legal rights are more likely to own land and therefore to access finance. The U.N. claims that rural women with the right of control over their land increase social and political status. Addressing women's rights in controlling land boosts bargaining power domestically and empowers their public voice.
4. It Diminishes Dependence
Many women who are impoverished are widows, single-headed households or those who did not have an income to begin with. Addressing women's rights to education and ownership enables them to earn a living regardless of challenging situations. When women have rights to land ownership and to education, it ensures their ability to provide for their families' daily needs. Land ownership also decreases the prospects of women being evicted and subsequently sliding into poverty.
5. It Reduces Unpaid Work
Many women spend a lot of time doing household work such as caring for children. Additionally, many women spend a great portion of their day preparing meals and gathering water, during which they resort to paying for childcare. Greater equality in the household would allow women the opportunity to spend time carrying out paid work.
The U.N. states that with access to resources such as financial credit, technical assistance, training and land ownership, the feminization of poverty will diminish.
– Mayra Vega
Sources: U.N.E.C.A., UNDP 1, UNDP 2, UNDP 3, UNDP 4, U.N. 1, Sachs, Jeffrey, U.N. 2
Photo: Africa Agribusiness
https://borgenproject.org/wp-content/uploads/logo.jpg
0
0
Borgen Project
https://borgenproject.org/wp-content/uploads/logo.jpg
Borgen Project
2016-02-15 01:30:06
2020-06-23 13:25:21
5 Ways Addressing Women's Rights Reduces Poverty