8 Facts About Education in Swaziland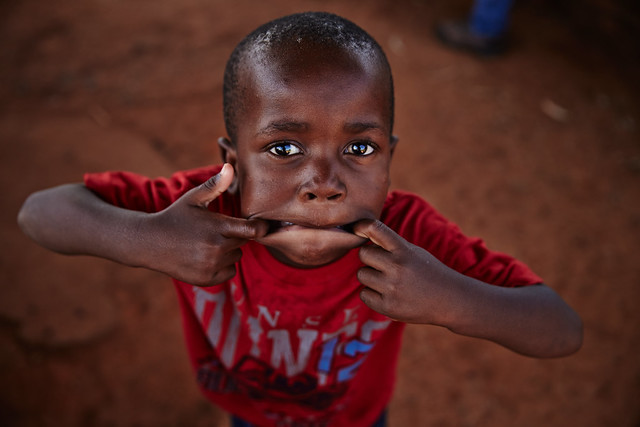 Children make up around 48 percent of Swaziland's population. The Swazi Ministry of Education and Training considers their education a direct line to "self-reliance, social and economic development and global competitiveness." Here are eight facts about education in Swaziland and on how this Southern African nation educates its next generation.
8 Facts about Education in Swaziland
The government prioritizes education in its national budget, allocating 25 percent of its total government expenditure to funding education.  This makes Swaziland one of Africa's top education spenders. Of that, 35.4 percent of the budget is spent on providing primary education. Schooling for children usually begins at six years old and Swazi students take a final evaluation, called the Swaziland Primary Certificate (SPC), in seventh grade. In all, the Swazi government spends an average of $60 per student during their primary schooling.
In the early 2000s, Swaziland instated two measures providing for vulnerable and orphaned students: a bursary scheme for Orphans and Vulnerable Children (OVC) in 2003 and the All Children Safe in School Initiative from 2003–2005. The former implemented free textbooks and workbooks for all primary school children starting in 2003, and universally provided visually impaired materials since 2006. The All Children Safe in School Initiative provided grants for some children's school fees and meals.  During the two years of the initiative, there was a 20 percent bump in primary school enrollment in the benefitted communities.
Primary education became fully funded starting in 2010 after the Ministry of Education and Training identified school fees, expensive learning materials and lack of food as causes of high repetition and dropout rates. In 2007, 85 percent of school-age children were enrolled in primary school. In the first year of free primary education (FPE), this statistic jumped to 97 percent of six to 12-year-olds attending primary or secondary school. However, FPE did not solve everything. In the first two years after the government began to fund primary education, Swazi boys were out of school almost twice as much as their female counterparts—10 boys out for every six girls.
In addition to funding primary school enrollment, the government helps fund 96 percent of the schools themselves. While 60 percent of schools are government-run community schools, the government of Swaziland also contributes funding to the 34 percent of schools owned and operated by faith-based and religious organizations, as well as to the remaining independently-owned schools.
The 2015 Millennium Development Goals country report indicated that Swaziland has nearly achieved universal primary education, which includes all students completing primary school education. It has achieved universal primary school enrollment, from 79.2 percent in 2000 to a projected 97.7 percent in 2015. Age cut-offs for first grade enrollment explain this missing 2.3 percent. However, 14.5 percent of students repeated a grade in 2014 and 1.7 percent dropped out in 2012. This is partially due to the Ministry of Education's policy that students cannot repeat a single grade more than twice. Sickness, death, pregnancy, school fees, abscondment, family reasons and disciplinary factors are all listed in the census for causes of dropouts. It is currently estimated that it takes an average child more than 11 years to complete the 7-year primary education cycle, and more than 21 percent of students did not complete primary school in 2014.
Individual Swazi schools receive aid from initiatives on a national scale and personalized aid from the government. After identifying a specific road in Mkhuzweni as dangerous to students crossing it on their way to school, the Minister of Public Works and Transport, Lindiwe Dlamini, initiated a scholar patrols program in 2015. Spurred by several fatal accidents, this program provided schools with reflective vests and stop signs. A marked decrease in accidents immediately followed in the months after the implementation of the program, including a complete halt of student fatalities.
Swaziland's National Plan of Action for Children 2011-2015 created a task force for the organization WASH to install water harvesting systems, sanitation and feeding scheme gardens. Working with USAID and Palms for Life Fund, WASH in Schools helped 80 first and second-year schools. Between 2011 and 2013, they built 188 rainwater harvesting systems, 187 water stand points, 52 new latrines and installed 72km of PVC water piping and 183 water tanks storing more than 242,000 gallons of water. In all, around 30,000 school children, more than 1,000 teachers and 3,000 community members benefit from the water they supplied.
Once students pass their primary education evaluation, they encounter further struggles in secondary school. More students pass their primary education evaluation than there are spaces in secondary school, and in 2011, only 35 percent of eligible students were enrolled in secondary school. The gender disparity in secondary school enrollment favors women, with 39 percent of girls going to secondary school, compared with 30 percent of boys. Additionally, a smaller proportion of urban children are in school than rural (86 percent to 91 percent). The percentages continue to decrease from there: 28.6 percent of students manage to complete secondary school, and only 8 percent of Swazi citizens have continued their education past it.
Swaziland has made great strides toward a universal, affordable and high-quality education system. Even before universal free primary education, 2007 standardized tests showed that Swazi students performed above average in the region in mathematics and reading. These eight facts about education in Swaziland illustrate how the country may continue this upward trend.
– Daria Locher
Photo: Pexels
https://borgenproject.org/wp-content/uploads/logo.jpg
0
0
Kim Thelwell
https://borgenproject.org/wp-content/uploads/logo.jpg
Kim Thelwell
2019-07-26 06:51:19
2019-12-18 13:35:53
8 Facts About Education in Swaziland