The Success of Sustainable Agriculture in Swaziland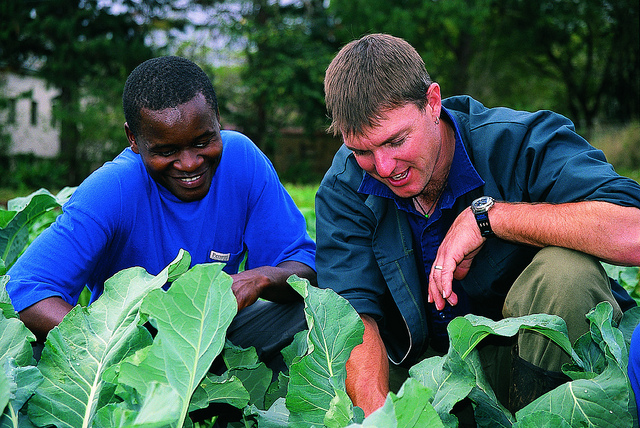 In June 2017, the city of Siphofaneni in Swaziland opened the Siphofaneni Bridge, a massive structure crossing the Usutu River, as a new major transportation route for the burgeoning sugar industry. By reducing transportation costs, this bridge created more job opportunities in the sugar industry, which accounts for the majority of Swaziland's exports. The agriculture industry in Swaziland employs about 70 percent of the population, but because of climate change and drought, the economy has been at a low point. More than a third of Swazi people are living with malnourishment.
In response to this problem, the Food and Agriculture Organization of the United Nations (FAO) and the European Union (EU) started working to broaden sustainable agriculture in Swaziland. Because the majority of the Swazi people rely on subsistence farming for their food, the FAO and the EU banded together to introduce small agricultural practices that will build up over time and created the Swaziland Agricultural Development Project.
Communities throughout Swaziland have had communal and individual gardens constructed for growing food, most of which went directly to the households who planted them. Similar communal fishing areas and poultry farms were also constructed, and communities were educated on how to successfully grow food.
The high burden of HIV and AIDS in the country also prompted the FAO to address food insecurity among people living with chronic illnesses and improve access to community resources.
On a larger scale, local farmers were educated on conservation farming in order to prolong the life of crops and the land. In order to make up for the drought throughout the country, the SADP also involved creating better access to water for farming by constructing and restoring dams and boreholes.
Swaziland is in a rough spot, with over a third of the population struggling with HIV and AIDS as well as chronic malnourishment. However, these practices and the further development of sustainable agriculture in Swaziland not only have the potential to lower starvation rates, but also to take some of the financial burden off the shoulders of people struggling to provide for their families.
– Anna Sheps
Photo: Flickr
https://borgenproject.org/wp-content/uploads/logo.jpg
0
0
Borgen Project
https://borgenproject.org/wp-content/uploads/logo.jpg
Borgen Project
2018-01-11 07:30:20
2019-12-03 09:13:48
The Success of Sustainable Agriculture in Swaziland