10 Statistics on Slavery Today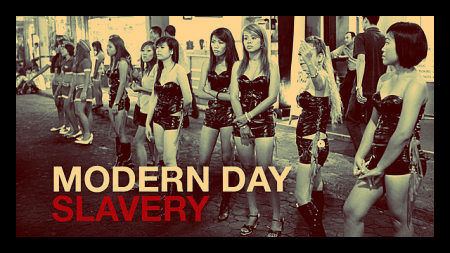 "Elementary students across America are taught that slavery ended in the 19th Century. But, sadly, nearly 150 years later, the fight to end this global scourge is far from over."
Hillary Clinton wrote these words in an op-ed she penned as Secretary of State. Her words were calling the world's attention to the hideous prevalence of modern slavery. Slave owners often hide the practice behind words and phrases such as "bonded labor," "human trafficking" and "forced labor," yet nothing changes the fact that human beings are being enslaved.
Calling for people, organizations and governments to "redouble our efforts to fight modern slavery," Secretary Clinton advocated for using "every available tool" to set the international community on a course toward the eradication of modern slavery.
Slavery Statistics
1. An estimated 29.8 million people live in modern slavery today
2. Slavery generates $32 billion for traffickers globally each year
3. Approximately 78% of victims are enslaved for labor, 22% of victims are enslaved for sex
4. 55% of slavery victims are women and girls
5. 26% of slaves today are children under the age of 18
6. An estimated 60,000 victims of slavery are enslaved in the United States.
 The 2013 Walk Free Global Slavery Index places U.S. at 134th out of 162 countries
 Rankings were determined based on three factors: a country's estimated slavery prevalence by population, a measure of child marriage and a measure of human trafficking.
7. Iceland, Ireland and the United Kingdom tied for the ranking of 160 in the 2013 Global Slavery Index. However, even with the top ranking in the survey, these countries are not free from slavery. In the United Kingdom alone, there are an estimated 4,200 to 4,600 victims of slavery.
8. The country with the highest percentage of of its population in slavery is Mauritania with approximately 4% of the total population enslaved. This amounts to roughly 140,000 to 160,000 people enslaved — Mauritania's total population is only a mere 3.8 million.
9. India has the largest number of slavery victims at a horrifying 14 million.
10. The top 10 per-capita slavery hot spots are:
Mauritania
Haiti
Pakistan
India
Nepal
Moldova
Benin
Cote d'Ivoire
Gambia
Gabon
– Kelley Calkins 
Sources: Free the Slaves, Walk Free Foundation, US State Department
Photo: Exposing the Truth
https://borgenproject.org/wp-content/uploads/logo.jpg
0
0
Borgen Project
https://borgenproject.org/wp-content/uploads/logo.jpg
Borgen Project
2014-02-04 21:00:56
2017-10-31 12:04:23
10 Statistics on Slavery Today