10 Organizations That Help Women Around the World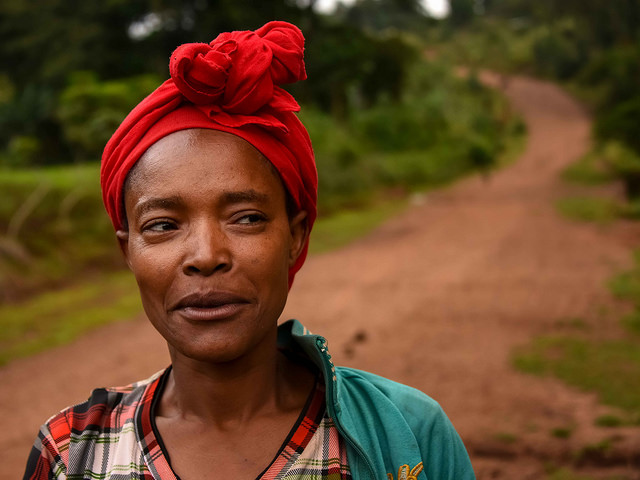 Women face difficulties all over the world but especially in developing countries. Global nonprofit organizations play a key role in promoting female empowerment in areas such as education, health care and employment. They recognize that when you empower women, you empower entire communities and countries.
Here are 10 organizations that help women around the world.
10 Organizations that Help Women Around the World
Women's Global Empowerment Fund
This nonprofit organization was founded in 2007 and works to provide women in Uganda with access to microcredit loans, business and leadership development training, literacy, health initiatives and more. Karen Sugar, Women's Global Empowerment Fund Founder, created the organization with the idea that microfinance, when bundled with educational programming, can increase the potential for women's empowerment and success.
Center for Reproductive Rights
The goal of this organization is to help promote a world where women are free to make their own decisions about kids and marriage. The organization strives to create a safe space where women can make these decisions without conflict. According to its website, the Center for Reproductive Rights is the only global legal advocacy organization dedicated to reproductive rights.
World Pulse
World Pulse makes the list of organizations that help women by using the power of technology and social media to connect women worldwide. They are a social network that gives women the opportunity to connect, unite, share, launch movements and run for office. Overall, World Pulse's goal is to create a world, online and off, where women can flourish.
The Girl Effect
Through the idea that creativity empowers, The Girl Effect builds vibrant youth brands. The organization operates globally, from places like Ethiopia to the Philippines, to help girls and women worldwide share their stories of growing into adulthood through mobile platforms. Through self-expression and community support, The Girl Effect believes that every girl can begin to value herself, build quality relationships and get access and education about things she needs.
Global Fund for Women
The Global Fund for Women supports and advocates for groups led by women who demand equal rights in their communities. This organization fights for some of the most important ingredients for women's human rights: reproductive rights, freedom from violence, leadership and more.
New Light
New Light is an organization that provides children of sex workers with a safe haven—especially at night time. The organization is located deep inside the red-light district of Kalighat, Kolkata. New Light has grown from caring for nine children in the year 2000 to 250 children of many different ages currently. The organization provides education, healthcare, nutritional support, a recreational facility, HIV/AIDS care, income opportunities for the mothers and residential care. New Light also fights against gender-based violence.
Global Grassroots
The mission of this organization is to promote leadership in women and girls in their communities. The goal is to educate women on Conscious Social Change, which is a methodology that "employs mindfulness throughout the process of designing a social solution." Global Grassroots works to create a world where all women and girls have the ability to pursue their own dreams and ideas and turn them into something impactful in their own community. There are two main programs: Academy for Conscious Change, which works with marginalized and impoverished women in post-conflict regions and Young Women's Academy for Conscious Change which is for young women who are between high school graduation and university enrollment.
Global Goods Partners
Global Goods Partners' (GGP) goal is to provide artisan jobs for women. This not-for-profit social enterprise has partnered with over 60 artisan, women-led organizations throughout Asia, Africa and the Americas. GGP invests all of the proceeds from product sales to provide training, funding and sustainable market access.
BRAC
BRAC fights against the obstacles that prevent children in developing countries from receiving a quality education including violence, discrimination, displacement and extreme poverty. Although BRAC works to help every child, the organization focuses especially on women and girls and making sure they have the ability to take control of their own lives. The organization provides educational programs in six countries, boasting the largest secular, private education system worldwide. There are more than 900,000 students enrolled in BRAC primary schools all over the world.
CAMFED
The Campaign for Female Education (CAMFED) is an international non-profit focused on supporting marginalized girls to succeed through education. CAMFED, which is African-led has supported approximately 2.6 million children to go to school. There are 120,000 women involved in their alumnae network that multiplies donor investments in girls' education.
– Malena Larsen
Photo: Flickr
https://borgenproject.org/wp-content/uploads/logo.jpg
0
0
Borgen Project
https://borgenproject.org/wp-content/uploads/logo.jpg
Borgen Project
2019-03-30 09:45:38
2021-12-10 11:32:38
10 Organizations That Help Women Around the World