10 Countries Facing Humanitarian Crises in 2020
,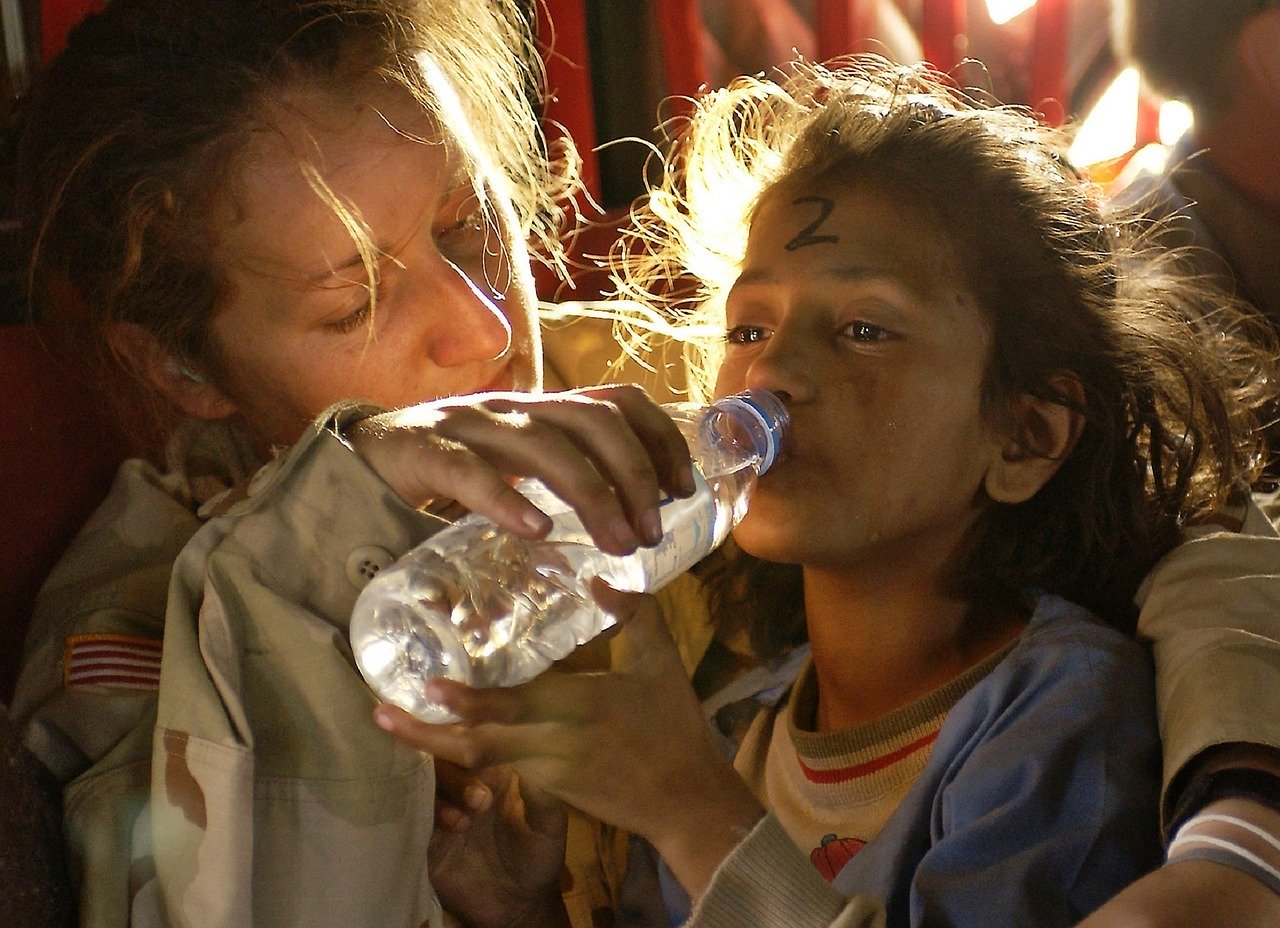 Our world today consists of 195 countries. The sheer volume of people on this planet and the scale of the problems they face can be overwhelming, especially when thinking of humanitarian aid. For this reason, the International Rescue Committee (IRC) began making a yearly emergency watchlist in 2019, highlighting which countries are facing humanitarian crises and require significant urgent aid.
The International Rescue Committee
The IRC has been around since the early 1900s and works globally to improve the lives of those impacted by global health issues, conflict, and natural disasters. They focus on empowering individuals to take back control of their lives. In their U.S. offices, the IRC provides aid to displaced individuals seeking asylum in the U.S.
Generating the List
The IRC analyzes a variety of factors to decide a nation's human risk, natural risk, vulnerability, and ability to cope during a crisis. These factors are then used to decide which countries are most in danger of humanitarian crises and require the most aid.
10 Countries Facing Humanitarian Crises in 2020
Yemen: Roughly 80% of Yemenis need humanitarian assistance this year, including more than 12 million children. Yemen has been in a civil war for 5 years that has destroyed infrastructure, sanitation systems, medical centers, food distribution capabilities, and has killed roughly 250,000 citizens. Global organizations such as UNICEF agree that the crisis in Yemen is the "largest humanitarian crisis in the world."
Democratic Republic of the Congo (DRC): More than 15.9 million people in the DRC need humanitarian assistance this year. The Eastern DRC has been plagued with conflict and instability for nearly 30 years. This persistent instability has made it difficult for the country to develop infrastructure and food security. The current humanitarian risks in the DRC revolve around food security, Ebola, and Measles. To date, more than 2,000 people have died from Ebola in the DRC, making this the second-largest outbreak in the world.
Syria: 11 million Syrians need humanitarian assistance this year. Since conflict broke out in 2011, more than half of the Syrian population has been displaced. Civilians have been caught in the crossfire of the war between President Assad and opposition groups. These years of conflict have caused extreme damage to Syrian infrastructure, including medical and educational resources.
Nigeria: Close to 8 million Nigerians in the conflict-ridden states of Borno, Adamawa, and Yobe currently need humanitarian assistance, especially regarding sexual violence. Since 2009, roughly 13,000 civilians have died, and thousands of women and children have been assaulted. This year, 826 allegations of sexual abuse were presented in a report to the UN, but many believe that the number of cases is much higher. The northeast of Nigeria is seeing large levels of food insecurity, displacement, violence, and an outbreak of cholera.
Venezuela: 7 million Venezuelans need humanitarian assistance this year. Due to political conflict, Venezuela is facing an economic crisis that has left 94% of households in poverty. Severe inflation has made the cost of basic goods so high that most Venezuelans cannot afford them. Because of this, an estimated 5,000 Venezuelans flee the country every day.
Afghanistan: More than 9.4 million Afghans need humanitarian assistance this year. Since the 2001 NATO invasion that ousted the Taliban, Afghanistan has been experiencing political instability and conflict. The Taliban now controls more of the country than ever before, and after a failed peace deal in 2019, the country faces another contested election. An additional side effect of the conflict in Afghanistan has been a surge in mental illness. Although Afghanistan does not provide mental health reports, the World Health Administration estimates that more than a million Afghans suffer from depression and more than 1.2 million suffer from anxiety.
South Sudan: More than 7.5 million people in South Sudan need humanitarian assistance this year. Since the civil conflict began in 2013, nearly 400,000 people have died, and millions have been displaced. South Sudan is also facing a massive food insecurity crisis that has been exacerbated by the conflict.
Burkina Faso: In Burkina Faso, roughly 2.2 million people need humanitarian assistance, but the situation is drastically worsening. Armed groups are carrying out attacks throughout the nation. This caused the displacement of more than 500,000 people by the end of 2019. According to the UN 2019 report, the number of internally displaced people (IDFs) increased by 712% from January to December.
Somalia: Roughly 5.2 million Somalis are currently in need of humanitarian assistance. Since the fall of President Muhammed Siad Barre in 1991, Somalia has been facing persistent instability and conflict. This conflict has led more than 740,000 people to flee the country. In addition, Somalia is extremely vulnerable to natural disasters due to its underdevelopment.
Central African Republic (CAR): More than 2.6 million Central Africans need humanitarian assistance this year. In 2013, an armed alliance called the Seleka overran the capital of the CAR. Political instability has been rampant ever since. More than a quarter of all Central Africans were displaced, causing food insecurity and underdevelopment.
Although the countries on this watchlist represent 6% of the world's population, they comprise 55% of those identified to be in need by the 2020 Global Humanitarian Overview. The IRC's watchlist is an extremely helpful resource that should be utilized for the assessment of which countries are facing humanitarian crises and require foreign aid.
– Danielle Forrey
Photo: Pixabay
https://borgenproject.org/wp-content/uploads/logo.jpg
0
0
Kim Thelwell
https://borgenproject.org/wp-content/uploads/logo.jpg
Kim Thelwell
2020-09-18 01:30:28
2020-09-18 07:22:34
10 Countries Facing Humanitarian Crises in 2020