Raising Awareness: Women's Empowerment in South Sudan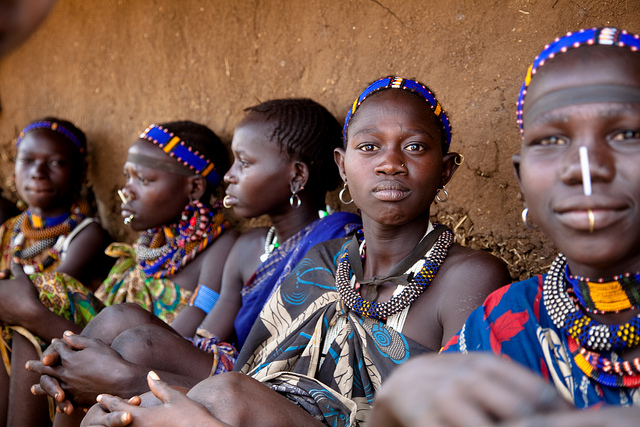 Over the past several decades, South Sudan has experienced severe political division, violence and unbearable poverty. Millions of people have been forced to flee their homes to neighboring countries for asylum. The violence has been targeted at men, women, children, the disabled and the elderly. However, women and young girls are considered a particularly vulnerable population for violence, specifically physical and sexual violence. This sometimes includes forced marriages. In spite of the vulnerability and risk, women's empowerment in South Sudan is growing. Here are some things to know about the empowerment of women in South Sudan.
Current Situation
According to the United Nations Development Programme (UNDP), approximately 475,000 women and girls are at risk for physical and sexual violence. Most recent estimates indicate that more than half of young women between the ages of 15-24 have experienced some form of gender-based violence. The violence women are experiencing in South Sudan is of serious concern and importance because it deeply impacts women's physical, mental, sexual and reproductive health, and may also place them at an increased risk for contracting diseases, such as the incurable HIV.
Forced marriages are a frequent practice in South Sudan. Almost 50 percent of South Sudanese girls between the ages of 15 and 19 are married, and some are as young as 12. Forced marriages have severe psychological implications for girls and women, but experts also argue that it contributes to the high levels of poverty, gender gaps in education and the country having one of the highest maternal mortality rates in the world.
The perpetual gender-based violence and forced marriage create serious physical and mental health concerns, limits their potential for progress and improvement and strips them of their basic human rights.
What is being done?
The United Nations Development Programme currently works to empower women in South Sudan through education and awareness. Awareness is one of the fundamental aspects of their work in South Sudan, as fear and stigma frequently prevent women from seeking the help they need. The program also provides additional support to women who have already experienced severe violence through counseling services and medical assistance.
The UNDP is also working with the government to encourage women's empowerment in South Sudan. The government is working to address gender-based violence through mental health support programs and through national planning. South Sudan is in the process of developing a new permanent constitution and building new institutions that reflect the country's movement towards gender equality and the empowerment of women.
What can be done?
Currently, South Sudan lacks severe governmental infrastructure, and overall the country has some of the worst human development indicators across the globe.  Many programs related to women's empowerment in South Sudan are underfunded as gender-based violence is not considered to be a priority for government spending, due to the country's high rate of poverty.
However, poverty and gender-based violence go hand-in-hand. If fewer women are subjected to violence and forced marriages, more women would then have the ability to work and find jobs; in turn, lifting individuals, and possibly families, out of poverty. Women's empowerment in South Sudan needs additional awareness, coupled with increased funding in order to provide women with the best future possible.
– Sarah Jane Fraser
Photo: Flickr
https://borgenproject.org/wp-content/uploads/logo.jpg
0
0
Borgen Project
https://borgenproject.org/wp-content/uploads/logo.jpg
Borgen Project
2017-11-16 01:30:41
2019-11-21 01:16:53
Raising Awareness: Women's Empowerment in South Sudan