Five Awesome Women Who Fought Disease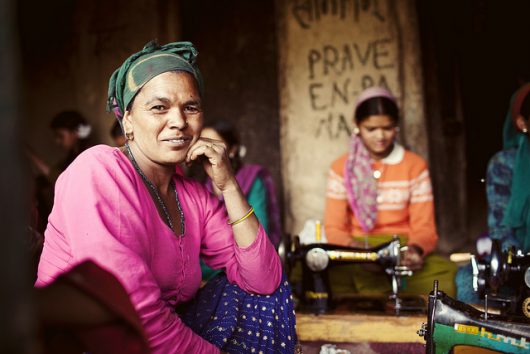 History is full of unsung female heroes, and the story of the fight against disease is no exception. March 8 is celebrated as International Women's Day, and global health organizations worldwide took the opportunity this year to recognize amazing women who have made, and continue to make, important contributions. Here are five awesome women who fought disease:
 1. Lady Mary Wortley Montagu, 1689-1762
Lady Montagu was almost singlehandedly responsible for introducing inoculation to Western medicine. An accomplished poet and letter writer, Montagu became an advocate for global health after she witnessed a smallpox vaccine being administered during a visit to the Ottoman Empire. She used her writing skills to defend the practice at home in England, where she defied European doctors by having her son Edward vaccinated.
 2. Dr. Isabel Morgan, 1911-1996
Instrumental in the fight against polio, Morgan broke new ground in the medical understanding of vaccines with her work during the 1940s. She and her team proved that "killed-virus" vaccines were effective in the creation of antibodies in the immune systems of monkeys, preventing the virus from passing the blood-brain barrier. Thanks to her research, a safe and effective vaccine for humans was created and continues to save lives today.
3. Dr. Rebecca Lee Crumpler, 1831-1895
Crumpler challenged the status quo by becoming the first African-American woman to earn an M.D. She devoted her practice to caring for freed slaves and the poor after the end of the Civil War in 1865. Her written work published in 1883 Book of Medical Discourses, which contains a brief autobiography of her career, is one of the first medical references in the U.S. authored by an African-American individual.
4, Henrietta Lacks, 1920-1951
Lacks fought disease in a most surprising fashion: with her own cellular tissue. After being diagnosed with cervical cancer at age 30, Lacks provided a sample from a tumor that contained what medical research refers to as "immortal" cells. Her cells were code-named 'HeLa cells' by doctors and researchers. These particular cells are able to survive indefinitely in a laboratory environment, for reasons still partially unknown to science. They have been used to learn more about everything from developing vaccines to cellular behavior in zero gravity environments.
5. Nontokozo Zakwe, 1993-current
Zakwe is living proof that even without medical degrees, girls can grow up to become awesome women who fought disease. Zakwe is a volunteer and ambassador for the DREAMS partnership across 10 African countries, led by the U.S. President's Emergency Plan for Aids Relief (PEPFAR). After being inspired by her mother's battle with HIV, Zakwe continues to raise awareness and provide education for preventing the spread of the virus throughout the world.
On International Women's Day 2017, the Joint United Nations Programme on HIV/AIDS (UNAIDS) released a report outlining its impressive goals to reduce the number of girls and women infected by the virus by providing access to reproductive health options to 90 percent of the population by 2020. Among the ranks of those working to achieve that reality, there will surely be more pioneering women in the global fight against the disease.
– Dan Krajewski
Photo: Flickr
https://borgenproject.org/wp-content/uploads/logo.jpg
0
0
Borgen Project
https://borgenproject.org/wp-content/uploads/logo.jpg
Borgen Project
2017-03-29 01:30:48
2020-04-24 16:34:52
Five Awesome Women Who Fought Disease