Efforts to Improve Water Quality in Myanmar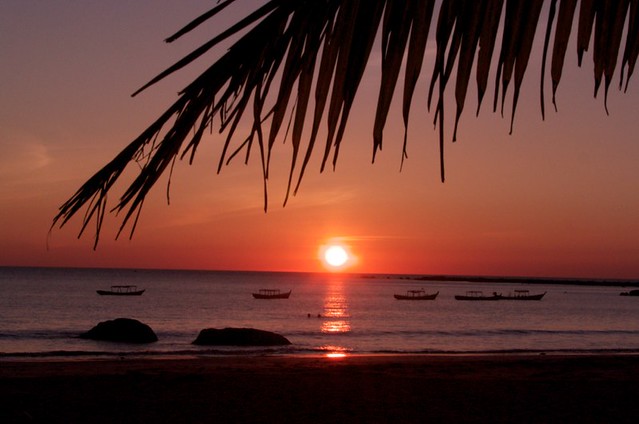 Myanmar, formerly known as Burma, is a nation with 32.1 percent of the population living below the poverty line, according to 2015 data.
Accessing water in Myanmar has always been difficult, despite the country's natural resources. It once was recognized to have the fourth-richest supply of groundwater in the world, holding more than 19,000 square meters per capita. This is 16 times the available levels of Myanmar's neighboring country, Bangladesh.
A typical summer season in the last few years would introduce water shortages in only central Myanmar, but now, deforestation – as a result of urbanization – and hot temperatures contribute to water shortages in other additional areas of the country, leaving hundreds of thousands in danger.
However, recent changes to the water system have significantly improved water quality in Myanmar:
Fixing the Irrigation Systems
Myanmar's agriculture industry provides jobs for 60 percent of workers, so it is crucial that irrigation systems are functional. In the past, Myanmar struggled with irrigation upkeep and water distribution, so The Pyawt Ywar Pump Irrigation Project stepped in to improve irrigation infrastructure, reform water management and provide education to farmers. Since its implementation, farmers and the government have worked together to make sure water distribution is fair and regulated, and farmers have learned how to use land efficiently to increase crop growth. The agriculture industry has improved as a result: the gross domestic product for agriculture increased from 12,316,081.8 MMK mn to 13,964,771.2 MMK mn in just five years.
Purifying Wastewater has Increased Access to Water
Proctor & Gamble's Children Safe Drinking Water program and World Vision teamed up to give Myanmar residents a tool to clean non-potable water: a powder mixture invented by the Centers for Disease Control and Prevention. The powder transforms 10 liters of contaminated water into clean, drinkable water in just half an hour, providing a day's worth of resources for a five-member family. This means that poor families living in Myanmar can purify water from rivers and streams instead of spending a lot of money on bottled water. P&G has helped with improving Myanmar's water since 2008, and the water purification tool has helped 200,000 people gain access to safer water.
Decreasing Illness
Dengue fever, a mosquito-borne disease, is a common occurrence in Myanmar because of people's tendency to collect water in their homes. Stored water attracts mosquitoes and creates a large breeding ground for the disease. Myanmar is labeled as a high burden dengue country, and citizens take preventative measures by learning how to protect their water against mosquitoes and to keep their spaces dry and clean. In 2015, there were 42,913 cases of dengue, but after a year of water education and awareness, the number dropped to 10,770.
Looking Ahead
Access to clean water has increased in the last 15 years, but there is still more to be done. In 2000, 47.31 percent of citizens in rural areas had access to potable water, and that number has increased to 59.85 percent as of 2015, but it is still low. The Joint Monitoring Program for Water Supply, Sanitation and Hygiene plans for universal access to water by 2030, and improving water quality in Myanmar may be achieved with increased awareness and action.
– Katherine Desrosiers
Photo: Flickr
https://borgenproject.org/wp-content/uploads/logo.jpg
0
0
Kim Thelwell
https://borgenproject.org/wp-content/uploads/logo.jpg
Kim Thelwell
2019-08-09 07:36:02
2019-12-18 11:24:32
Efforts to Improve Water Quality in Myanmar