Universal Primary Education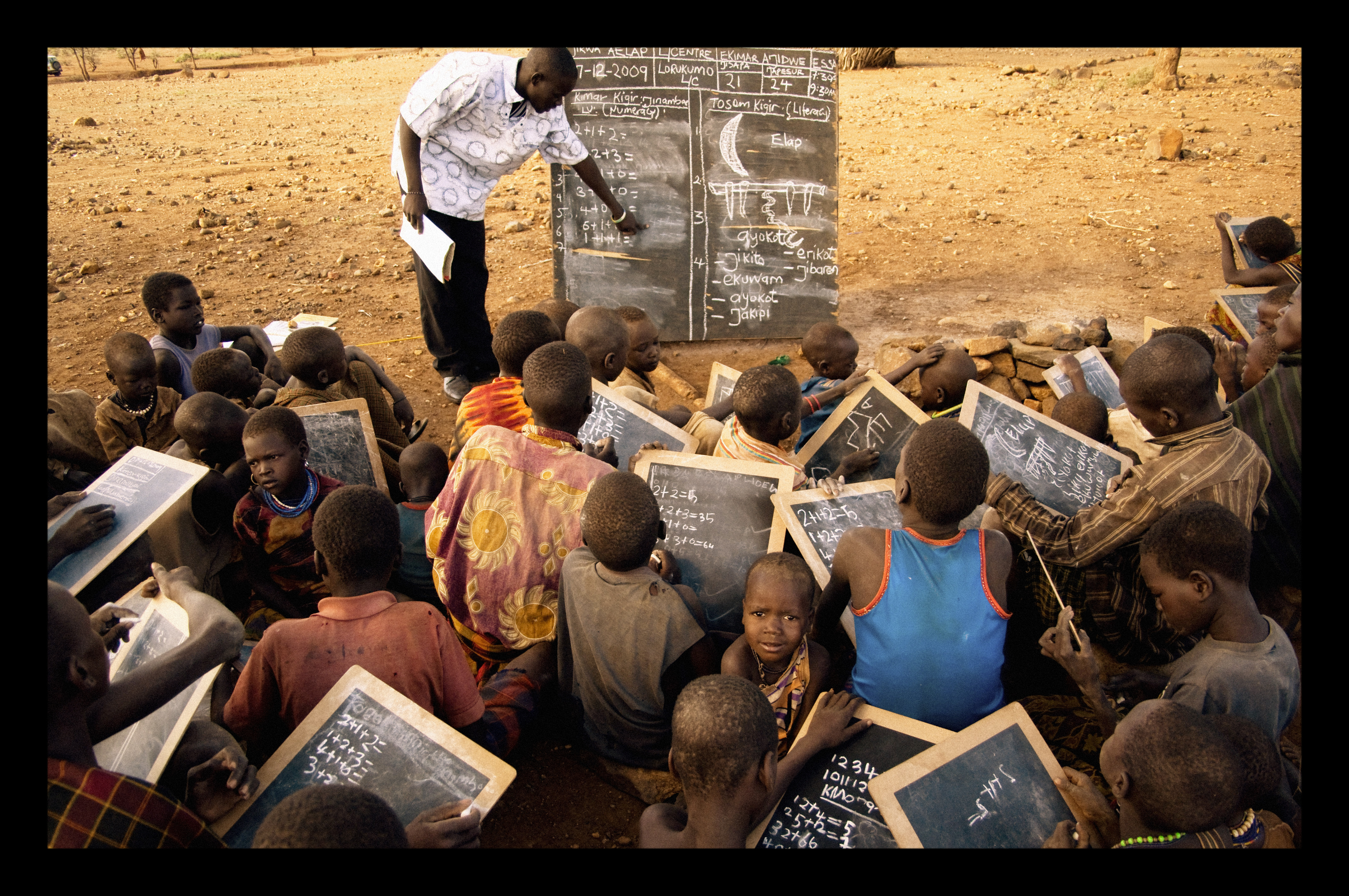 Since 1999, when 106 million children were not in school, much progress has been made. Today, approximately 61 million are out of school, and yet more progress is needed. In the past five years, due to the economic crisis, many nations decreased their foreign aid spending and thus progress was hindered. According to the World Bank and the U.N., the majority of children not attending schools live in sub-Saharan Africa and South Asia, with at least half living in areas that are politically unstable.
Despite some progress, it is crucial to note that there is a percentage of people/areas that is not accounted for in the statistics of progress and primary education. For example, according to the U.N., 90% of primary aged children living in developing countries are now in school as opposed to that percentage being 82% in 1999. While the rise in percentage sounds great, "broad figures [have the tendency to] mask localized problems," and thus, in actuality some countries barely have any primary aged children attending school. The children who are most unaffected by the progress and recent advancement are the extremely poor and the minorities. Nigeria, Yemen, Ethiopia, South Sudan, India,  Haiti, the Democratic Republic of Congo, and Bangladesh account for half of the world's children not going to school.
There is a demand for new donors or 'funders,' now that many nations have cut back on their foreign aid, from the private sector and through public fundraising. Part of the U.N. 2015 Millennium Goals was to ensure that all children have equal access to primary education and to increase females' enrollment in schools. However, experts are claiming that education goals are difficult to reach due to issues such as child labor, cultural values, and other reasons. For example, in some cultures, it is valued more that daughters stay home while the sons receive an education. The women assume the housewife role while the men are valued to be the knowledgeable providers.
In addition to child labor and cultural values, there are many concerns regarding harassment and safety of the children attending schools. For example, some female students in Sierra Leone reported being sexually harassed by teachers in exchange for good grades. And it is almost impossible to forget the story of Malala Yousafzai, the Pakistani girl, who was shot by the Taliban for her advocacy of education for girls. Despite the unfortunates, where instituting education does work, it makes an incredible difference. Rebeca Winthrop, the director of the Center of Universal Education at the Brookings Institution in Washington, expressed that there are children who continue to learn even in refugee camps. Where there is desire, willingness, and determination, there is much hope for universal primary education and even further schooling.
– Leen Abdallah
Source: New York Times
Photo: Globalization 101
https://borgenproject.org/wp-content/uploads/logo.jpg
0
0
Borgen Project
https://borgenproject.org/wp-content/uploads/logo.jpg
Borgen Project
2013-05-19 04:26:11
2020-06-21 22:07:27
Universal Primary Education