The Urban-Rural Poverty Gap in Morocco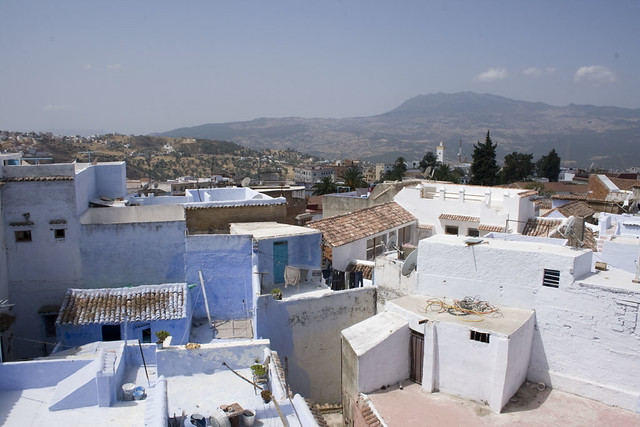 Though Morocco's economic and political status has improved as a result of King Muhammad VI's reign, the North African nation remains impoverished. Specifically, the urban-rural poverty gap in Morocco is one of the nation's most complex issues. Morocco's larger cities, namely Casablanca and Rabat, are evolving into flourishing economic centers, attracting companies and tourists from around the world. Simultaneously, Morocco's rural and agrarian communities–the Amazigh people–have found themselves stuck living with little access to modern commodities.
A First-Hand Account
Sophie Boyd, an undergraduate student majoring in Middle Eastern and Islamic Studies at Colgate University, studied abroad in Rabat last summer. Boyd provided the Borgen Project some insight into the poverty situation in the North African nation. "There was a huge disparity between the living conditions of Moroccans in cities compared to the rural Amazigh villages we visited," Boyd said. "You could be wandering around the enormous shopping mall in Casablanca and still only be an hour drive away from people who live with almost no electricity. This extreme gap was unfortunate to see and these neglected and impoverished people desperately need more accessible resources and aid."
The Amazigh People
Unfortunately, Boyd's observations were fairly accurate and realistic, as Morocco's Amazigh population has faced hardship and poverty for decades. Though there are about 19 million Amazigh people living in Morocco, which makes up approximately 52 percent of the nation's population. Their language, known as Tamazight, was not even recognized as an official language of Morocco until 2011. Not only do the Amazigh people who occupy these rural communities not have adequate means to subsist on, but they had also lost their representative voice in the Moroccan government until recently.
Urban Gains
A 2017 study conducted by the World Bank and the Morocco High Commission for Planning found that poverty was actually decreasing at a much faster rate in urban areas than in rural communities. This makes sense considering there is more room for economic growth and consumption in urban centers. Still, this phenomenon contributes to the urban-rural poverty gap in Morocco and creates an even more drastic inequality between rural and urban communities.
Poverty Rising
Another aspect of the urban-rural poverty gap in Morocco that has continued to develop over time is the concept of subjective poverty. The subjective poverty rate refers to the percentage of people, in this case, Moroccans, who consider themselves to be poor or impoverished. The aforementioned World Bank study found that from 2007 to 2014, the subjective poverty rate in rural areas increased from 15 percent to 54 percent. This drastic increase can be partially attributed to the recent economic growth in urban areas. However, it may also have to do with the daily living conditions of the rural Amazigh communities. For example, CIA World Factbook states that only 68.5 percent of Moroccans are literate. This can make life for rural people trying to emerge from poverty increasingly difficult, compounding with other factors such as the infertile, arid land.
A Hopeful Future, Still
The Moroccan government has made it a point to address the urban-rural poverty gap in Morocco. The nation has already demonstrated its interest in resolving this gap through initiatives such as the National Initiative for Human Development Support Project, a plan launched in 2005 to try and close the poverty gap. Morocco will have to continue to work toward better living conditions in its rural communities. If the nation can fix issues like illiteracy and decrease the subjective poverty rate, then it will be well on its way toward closing the urban-rural poverty gap in Morocco.
–Ethan Marchetti
Photo: Flickr

https://borgenproject.org/wp-content/uploads/logo.jpg
0
0
Kim Thelwell
https://borgenproject.org/wp-content/uploads/logo.jpg
Kim Thelwell
2019-07-09 07:30:54
2019-11-21 13:01:13
The Urban-Rural Poverty Gap in Morocco