10 Facts About Life Expectancy in Morocco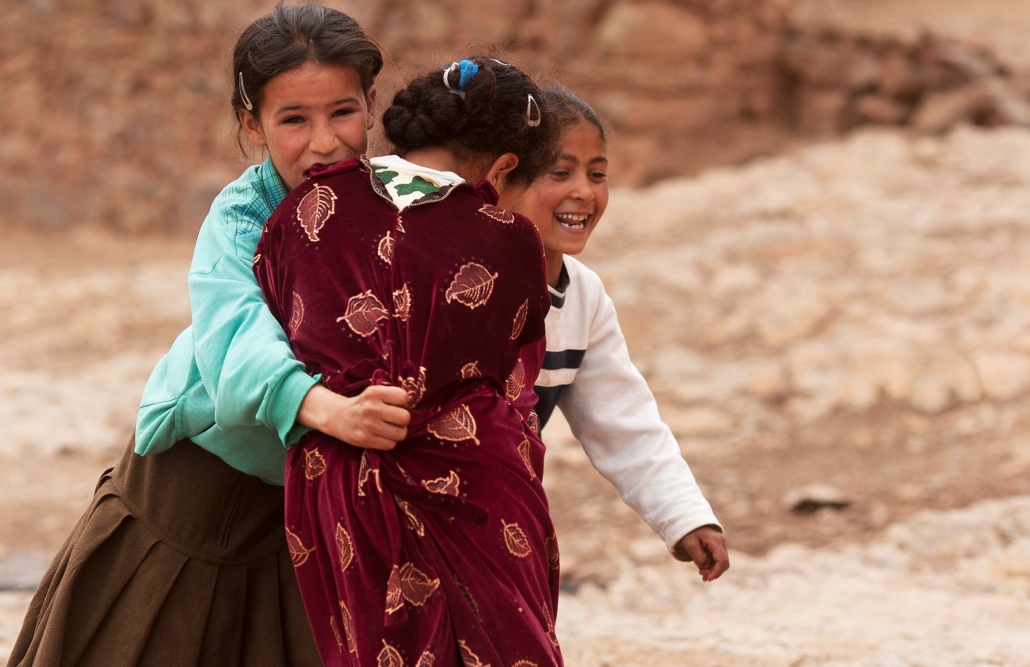 Morocco is a country in North Africa that borders the Atlantic Ocean in the west and the Mediterranean in the north. Its location makes it a strong competitor in international trade and business. Forbes has classified Morocco as an emerging country with financial, educational and political potential. In 2015, the Government of Morocco and the World Health Organization (WHO) teamed up to improve the public health situation in the country, focusing on five regional priorities: health security and control of communicable diseases, mental health and violence, nutrition, strengthening health systems and responsiveness to health crises. Here are the 10 facts about life expectancy in Morocco.
10 Facts About Life Expectancy in Morocco
Life expectancy at birth in Morocco has increased by over 35 years since 1950. A recent report found that Moroccans should reach a 77-year life expectancy compared with the 42 years of average life expectancy in 1950. The Ministry of Family Solidarity, Equality and Social Development carried out this study in partnership with the National Observatory for Human Development.
The same study found that the life expectancy of Moroccan women was age 60, which was 21 years longer instead of just 17 years longer as recorded in 1980. There was a similar increase with Moroccan men at age 60, who now should live 19 years longer instead of 17 years longer in 1980.
The 2014 Moroccan census showed that nearly 3.2 million Moroccans are over 60 years old, while in 1960, less than one million Moroccans lived to be 60 years old. The aforementioned study predicts that by the year 2030, the number of people who live to be 60 and above will double to almost six million Moroccans, which is 20 percent of the population.
Morocco is currently going through a demographic transition. The population is increasing but at a declining rate, as the overall life expectancy from birth continues to increase but women are having fewer children. Morocco is following development trends; the more it develops, the more the rate of its population goes down. When Morocco reaches the status of a developed country, its population will decline like countries across Europe and the United States of America.
Overall infant, child and maternal mortality rates have decreased as there is more emphasis on expanding access to vaccinations, adequate nutrition, hygiene and better primary health care. Various international organizations and nonprofits, such as the WHO and CARE have managed to improve the overall health care situation in Morocco. All of these contribute to the decrease in mortality rates and the increase in life expectancy.
Morocco has a shrinking population of children which reflects the decline in the total fertility rate from five in the mid-1980s to 2.2 in 2010. Total fertility rate (TFR) relates to the total number of children born or likely to be born to a woman in her lifetime, assuming she is subject to the age-specific fertility rate of her society's population.
Aging is the main trend in demographic shifts. The joint report found that by 2050, Morocco will have approximately 10 million senior citizens. This again points towards increased life expectancy and Morocco's increasing overall development.
The joint report also indicated that poverty in urban areas decreased from 4.9 percent to 0.7 percent and in the countryside from 14 percent to 4.5 percent in the span of almost a decade. This decrease in poverty, as well as the tendency of elderly to live in urban areas with increased access to health care, are all contributing factors to the increased life expectancy of elderly, as well as the general population.
The study found that proper medical care and social care for the elderly is lacking, despite the increasing senior population in Morocco. Currently, there is not enough investment in welfare programs or senior living facilities and arrangements. This makes it more difficult for seniors to participate in Moroccan society by posing challenges to their own mobilization and physical health.
The Ministry of Family, Solidarity, Equality and Social Development stress that research on life expectancy help the government to assess and develop adequate social welfare and health care programs. The increase in elderly people in the population implies the government should be investing in senior accommodations such as senior living homes.
These 10 facts about life expectancy in Morocco should help the country adequately serve its people through health care and social programs. With this knowledge, the country can prepare to provide care and housing for an older population.
– Laura Phillips-Alvarez
Photo: Flickr
https://borgenproject.org/wp-content/uploads/logo.jpg
0
0
Kim Thelwell
https://borgenproject.org/wp-content/uploads/logo.jpg
Kim Thelwell
2019-07-18 14:46:07
2019-11-19 09:10:18
10 Facts About Life Expectancy in Morocco