Sustainable Water Solutions in Jordan Also Fuel Diplomatic Progress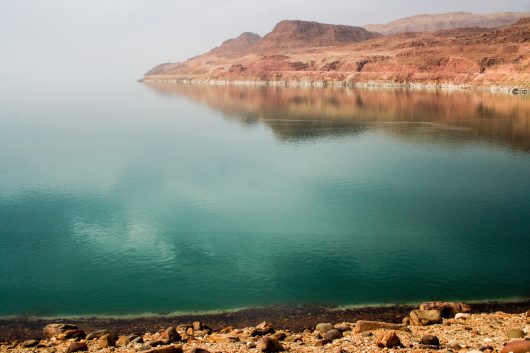 Scientists and officials worldwide project that shortages of safe, potable water will be one of the biggest global problems of the 21st century. As the world population continues to expand, water shortages have the potential to drive conflict and to stress systems of regional power. In areas where peace and stability are already tenuous, anxieties about access to safe water threaten to upset these fragile balances.
The Middle East and Water Insecurity
The Middle East is a focal point for potential conflicts about water insecurity. Fortunately, nations in this generally arid region are investing in solutions to the vital problem. The Kingdom of Jordan, for example, is turning a few unconventional solutions to gain water security for its citizens.
Red Sea-Dead Sea Water Conveyance Project
The cornerstone of developing sustainable water solutions in Jordan is the Red Sea-Dead Sea Water Conveyance Project. Alongside desalination and gaining access to unusually deep aquifers, the Read-Dead project, as it is commonly known, is hailed as a "perpetual" solution to water supply in Jordan. The program has the ambitious goal of connecting the landlocked Dead Sea with the Red Sea, the large body of water separating Asia from Africa.
"The national water carrier project is a mid-term solution to the country's water crisis, but the desalination of Red Sea water under the Red-Dead project is the country's long-term solution to water scarcity," said Omar Salameh, from Jordan's Water Ministry.
Continuous Supply of Water for Jordanians
Once complete, Jordanian officials will be able to resupply the Dead Sea nearly continuously from an oceanic source. Along with modern desalination methods, this achievement will unlock a nearly continuous supply of water for the arid, rapidly growing country. Despite other immediate efforts, the Red-Dead project is the capstone of a suite of sustainable water solutions in Jordan.
The project also stands to have important diplomatic results for the region. Besides the relief in tensions that can come from one nation in the region having better water security, the Red-Dead project stands to benefit other nations besides Jordan as well. Israel and the Palestinian territories border the Dead Sea also, and the Sea has been losing volume for decades. With the solidarity that can come from sharing a common resource, sustainable water solutions in Jordan could have inordinately positive impacts on regional relations as a whole.
– Paul Robertson
Photo: Flickr
https://borgenproject.org/wp-content/uploads/logo.jpg
0
0
Borgen Project
https://borgenproject.org/wp-content/uploads/logo.jpg
Borgen Project
2018-01-31 01:30:13
2019-12-18 05:52:12
Sustainable Water Solutions in Jordan Also Fuel Diplomatic Progress