Progress Towards Benefits and Rights for Bolivians With Disabilities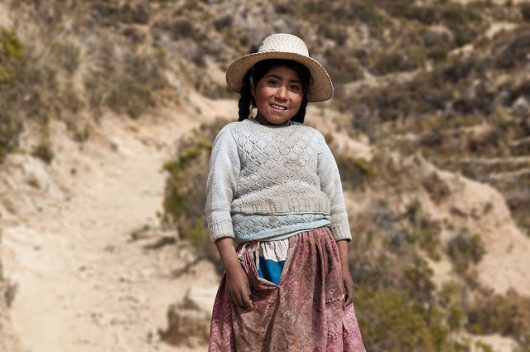 Since the election of Evo Morales in 2005, Bolivia has pledged to strive for social and economic reform. Despite aiming for a more inclusive society, poverty is still widespread and certain groups remain marginalized, including Bolivians with disabilities. Many continue to live in extreme poverty with little access to resources.
In the spring of 2016, a group Bolivians with disabilities marched more than 400 kilometers from Cochabamba to La Paz, protesting their lack of basic rights. The government previously stated that benefits would be awarded to those with extreme disabilities. To qualify, individuals need to receive special identification. The ID card can only be awarded following neurological exams that cost approximately 500 bolivianos ($70).
This cost is high for many in Bolivia with disabilities, as they often live in poverty and are unable to work due to their impairments. The purpose of the recent protests was to persuade the government to provide a monthly allowance of 500 bolivianos to those with severe disabilities, which would allow them to pay for physical therapy, healthcare and housing.
In February 2017, Morales submitted a proposal to Congress requesting that a monthly allowance of 250 bolivianos be provided to Bolivians with severe and serious disabilities. The Federation of Municipal Associations of Bolivia (FAM) also announced their support of the Morales's bill. Mayors are responsible for making payments in each municipality. More than half of Bolivians with disabilities live in the large cities of La Paz, Cochabamba, and Santa Cruz, and these municipalities state that they have the financial resources necessary to provide qualifying individuals with benefits.
The current proposal only provides half of the monetary amount protesters asked for, and its success remains to be determined. Benefits will not be distributed until 2018. However, Bolivians with disabilities are also gaining rights through accesses to other resources. Handicap International and the Bolivian Ministry of Health are working together to build rehabilitation centers in various municipalities that provide necessary therapies. There currently is a network of 30 centers in Bolivia.
Additionally, these protests and attention have not only led to the provision of monetary benefits, but have also raised awareness of the struggles of Bolivians with disabilities, particularly the high proportion of them that live in extreme poverty. Moving forward, increased awareness and respect will be crucial in ensuring that those with disabilities receive necessary services that will allow them to be more engaged members of the community and avoid living in extreme poverty.
– Nicole Toomey
Photo: Flickr
https://borgenproject.org/wp-content/uploads/logo.jpg
0
0
Borgen Project
https://borgenproject.org/wp-content/uploads/logo.jpg
Borgen Project
2017-06-01 01:30:02
2020-03-15 20:59:21
Progress Towards Benefits and Rights for Bolivians With Disabilities