New Aid to Come to Nigerian Refugees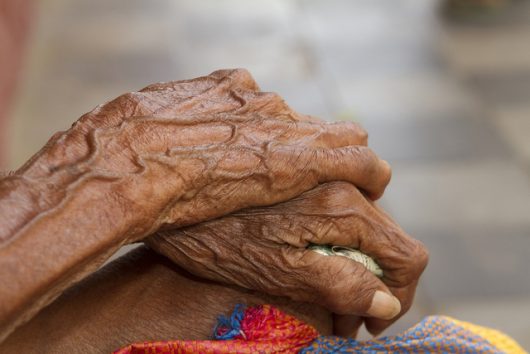 According to the Internal Displacement Monitoring Centre, there are almost 2,152,000 internally displaced Nigerian refugees as of Dec. 31, 2015. The displacement has been caused by Nigerian terrorist group Boko Haram.
Boko Haram is an Islamic terrorist group that has been trying to enforce Sharia law onto Nigeria and other Northern African countries. Despite its violent strategic nature, the military campaign led by the newly elected president of Nigeria, Muhammadu Buhari, has proven successful in recent efforts.
As reported by the International Crisis Group, Nigeria has been more successful in fending off Boko Haram and it has become less of a threat. Nigerian forces have been able to clear Boko Haram out of some occupied territory, thus opening up opportunities for citizens to return to their homes and humanitarian efforts to distribute much-needed aid.
The U.N. Refugee Agency (UNHCR) states that there are an estimated 8.5 million Nigerians refugees requiring humanitarian aid in 2017. Thankfully, the head Commissioner for Refugees, Filippo Grandi, has brought up a way for ensuring protection and solutions for the growing population Nigerians that are returning to their previously occupied homes. Working closely with the Nigerian government, Grandi presented a plan called "Directions on Protection, Access and Solutions for IDPs and Returnees in North-East Nigeria."
The plan prioritizes voluntary returns and protection from gender-based violence to ensure the dignity and safety of those receiving aid. Access to both therapy and legal support, specifically to settle cases of unclaimed or claimed land, was also outlined in the plan. The main goal of UNHCR seems to be to establish social harmony among the tense community.  Goals of "empowerment," "community reconciliation" and "gender equality" were also included.
With the U.N. raising more than $670 million in pledges that will help support aid for Nigerian refugees and their neighboring countries over the next two years, the victims of the widespread terrorism in North Africa will now have new found funding and resources to help them adjust back into their home lives.
– Vicente Vera
Photo: Flickr
https://borgenproject.org/wp-content/uploads/logo.jpg
0
0
Borgen Project
https://borgenproject.org/wp-content/uploads/logo.jpg
Borgen Project
2017-05-31 01:30:51
2020-03-15 20:59:26
New Aid to Come to Nigerian Refugees