Conflicting Reports about the True Water Quality in Poland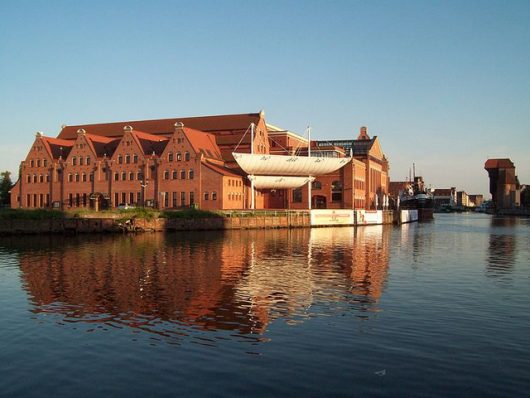 The quality of water in Europe is often taken for granted by travelers, and there are some countries where it is best to stay on the safe side and use bottled water. Poland is one of many European countries with conflicting reports about tap water quality. Some sites such as TripAdvisor have multiple people vouching for the safety of the tap water, with some even saying that it tastes better than the water in many other European countries such as France and the U.K. Other travel sites have warnings about Polish tap water, claiming that it is unhealthy to drink and tastes horrible. For this reason, it can be difficult for travelers to understand the true water quality in Poland.
According to Poland's Department of Economics and Management, about 60 percent of Poles are wary of the water quality before boiling it. They fear general pollution, and many are concerned that the smell and taste of the water, which is cited from mildly unsettling to disgusting, could be an indication of unhealthy drinking water. However, despite so many doubts from the locals, the government notes that more than 90 percent of the water in all areas meets the necessary health standards and is safe to drink, and any water that does fall below the safety line only barely fails to meet proper requirements. For the areas where the water quality is not up to the proper levels, water filters can easily improve the quality, both in terms of safety and taste.
Though the government assures that the water quality in Poland is safe to drink, many Poles and tourists use bottled water, especially mineral water, instead of tap water. Poland has a large bottled water industry, and some locals believe that this is one of the reasons that tap water is so distrusted. Since there is a great deal of advertising for natural mineral bottled water, it is easy to imagine why people would avoid the soft tap water in favor of the crisper bottled water.
However, in Poland and many other countries, more than 25 percent of bottled water is just treated tap water. Bottled water is often nothing more than expensive tap water run through a filter, something that can be done in any home for a much smaller cost than buying bottled water. Bottled water is also an environmental burden. The bottles are usually used once then thrown away.
Since the tap water is safe to drink, especially with a filter, it makes little sense to continue to rely on bottled water, especially when considering the economic and environmental costs of bottled water. Despite mixed reports, there is good water quality in Poland, so it is safe to go ahead and drink up.
– Rachael Lind
Photo: Flickr
https://borgenproject.org/wp-content/uploads/logo.jpg
0
0
Borgen Project
https://borgenproject.org/wp-content/uploads/logo.jpg
Borgen Project
2017-08-18 07:30:36
2017-12-19 13:34:28
Conflicting Reports about the True Water Quality in Poland