Reducing Poverty Through Education: A Look at 3 Major Initiatives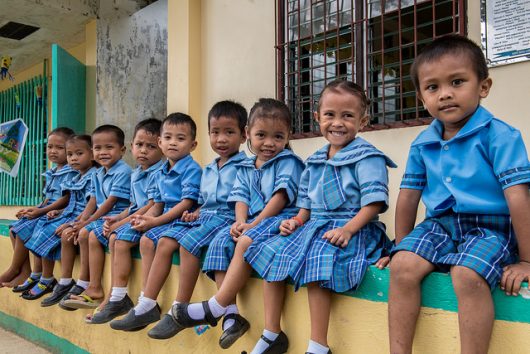 Education is often widely viewed as one of the fundamental pillars used to eradicate global poverty. According to Global Citizen, "61 million school-age children are not in school today," and many trends show that education is perhaps the strongest tool to reduce extremism and bring world peace. Fortunately, the United States Agency for International Development has made tremendous progress in the realm of education.
Utilizing less than one percent of the total federal budget, "literacy rates are up 33 percent worldwide in the last 25 years, and primary school enrollment has tripled in that period." In order to tackle global poverty, there must be a collective effort from grassroots movements to provide the necessary resources that foster opportunities for those in need. Some governments have made tremendous improvements in this regard, providing sustainable initiatives towards reducing poverty through education.
Chad
In Chad, the Global Partnership for Education responded in a timely fashion by providing nearly $7 million to the Ministry of Education in 2016 as a response to the 2016 conflict. This grant was not only allocated towards assisting the humanitarian relief crisis at the time, but was also used to provide education for refugees and displaced returnees.
According to the United Nations Education Index, Chad ranks 184th in the world in terms of its educational levels; nearly one in five children lived in poverty in 2015. In Hong Kong, a recent study came out affirming that "children who grow up in low-income households tend to have less access to opportunities and therefore are more likely to remain poor in adulthood."
Many parents are strong proponents of education as they would like to invest in their children's future, especially if they come from a predominantly poor household. The kinds of benefits procured from education help youths to break out of the poverty cycle and potentially become primary contributors to their country's economy.
Additionally, income level persists when a child is enrolled in formal education. Non-governmental organizations (NGOs) have reduced poverty through initiatives in education such as developing workshops and extended learning opportunities.
Ghana
A headmistress at a recent school conference in Ghana recently lauded the value of education in society, claiming it "is the only means through which one could bridge the poverty and knowledge gaps in society." Mrs. Elizabeth Ama Asare also stressed the importance of education towards economic empowerment, asserting that without it, "you cannot dine with the rich" or "reason with the professors."
Her remarks were made in light of the commencement of the Government's Free Senior High School (SHS) policy, one of the many significant initiatives towards reducing poverty through education.
In Ghana, World Vision International (WVI) has played an integral role in improving the lives of children and levels of education in 10 basic schools in Kpikira. The WVI's efforts include educating the youth on maintaining general hygiene, and fighting to end the practice of child-marriage that's embedded in many communities.
According to the article, "ending child-marriage could help the district achieve at least eight of the seventeen Sustainable Development Goals, including health, education, and poverty."
Israel
Additionally, the Haredi community in Israel is beginning to more strongly promote education. Characterized by traditional Jewish Law, the Haredi are marrying less and focusing more on their higher education. As seen in 2017, the number of Haredi enrolled in higher education spiked from 1,000 to 10,800. The Haredi community constitutes 16 percent of Israel's population, and is set to increase monumentally to 40 percent by 2065.
If governments, international organizations and charities actively come together, then bridging the poverty gap can become an achievable task. Those living in destitute areas can benefit through the creation of institutions that enhance learning perspectives and opportunities. Such robust initiatives in reducing poverty through education are vital in paving the way for those who learn in a classroom environment to pursue a better life.
– Alexandre Dumouza
Photo: Flickr
https://borgenproject.org/wp-content/uploads/logo.jpg
0
0
Borgen Project
https://borgenproject.org/wp-content/uploads/logo.jpg
Borgen Project
2018-01-12 08:55:36
2019-12-06 12:56:22
Reducing Poverty Through Education: A Look at 3 Major Initiatives