Pressing Freedoms: How a Free Press Reduces Poverty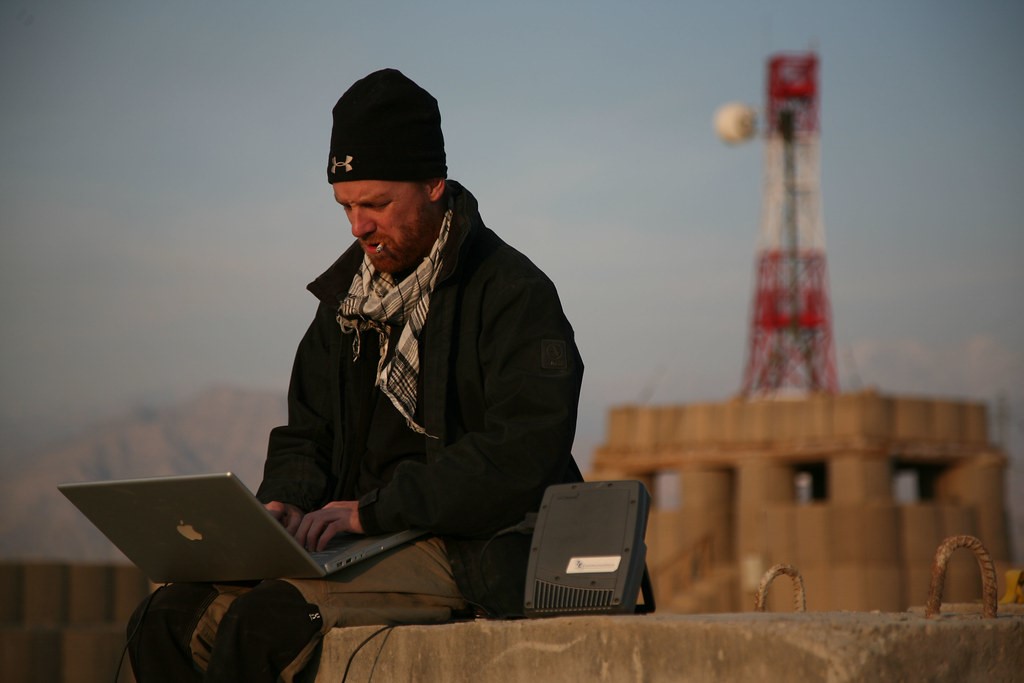 Strong governments and effective leadership offer lasting improvements for those living in poverty, as they provide social and economic structure for a nation. Efficiency and transparency of government actions and regulations are the first steps toward protecting individual rights. The promotion of transparent governments leans toward a democratic governing system, where citizens may have the right to elect their officials and representatives. The free press and its contributions to democracy in helping to eradicate poverty may not always be at the forefront of aid organizations' initiatives. Many organizations, however, do recognize that journalists help provide transparency about the states of governments to the people and that a free press reduces poverty.
What is a Free Press and Who Has One?
A free press means that private and public newspapers, magazines or radio programs have the right to report the news without being controlled by the government. This critical freedom from the government's powers means that the press may act as the people's eyes and ears for the shifts and changes within the institutions of power.
Unfortunately, more than a third of the world lives under presses that are not free or media coverage that their governments highly control and censor. In the Reporters Without Borders' 2019 World Press Freedom Index, it is unsurprising that more developed and economically stable countries find themselves at the top of the ranking. Norway comes in first, followed by Finland, Sweden, the Netherlands and Denmark. Ranking at the bottom are countries with highly restrictive governments or some of the poorest nations, such as Yemen, Syria, Sudan and Turkmenistan.
How Does a Free Press Reduce Poverty?
A free press reduces poverty by allowing for an open exchange of information and opinions among ordinary citizens; there is no need for government clearance to learn about the day to day government actions. Journalism provides transparency which helps decrease the risk of corruption in governments and holds them accountable for their actions. A free press helps provide a channel of information about government actions for public assessment and debate. Citizens can see exactly how governments spend taxes or what revenues from big industries they receive. They can even see inside houses of governments where administrators sign laws. Knowledge about the government and freedom to express opinions without fear empowers ordinary citizens.
Debate and exchanging information and ideas is a foundational component of democratic practices. Free presses allow for free debate among the people and not just the political leaders. While debates among community members may not immediately change laws, the debate itself establishes self-autonomy, because everyone participates in conversations and decisions that affect their lives.
Countries with stronger economies and less poverty require strong and stable governments to utilize their resources and to participate in foreign markets. Strong governments strive to enable the political voices of even the poorest populations. Improving governance includes maintaining fair laws, respecting human rights and combating corruption. By promoting all of these, a free press can reduce poverty.
Who is Fighting for Freedom of the Press?
The USAID is one organization that has recognized how a free press reduces poverty. By strengthening journalistic skills, building economic self-sustainability of media outlets and working to legally protect press independence, USAID promotes freedom of the press in 35 countries. The organization's work in Afghanistan produced a national network of 50 Afghan-owned and operated radio stations.
Reporters Without Borders advocates for a free press in order to promote democracy, development and individual empowerment. It helps journalists gain access to equipment anywhere from bulletproof vests to insurance. Working in countries across five continents, the organization monitors a great number of countries' treatment of journalists and their rankings of press freedom.
The Windhoek Declaration
Some countries, like Namibia, decided to take matters into their own hands. The 1991 Declaration of Windhoek on "Promoting an Independent and Pluralistic African Press" helped establish a foundation for a free press in Africa by joining the forces of journalists, editors and media owners across the continent. The Windhoek Declaration helped spark the establishment of the Media Institute of Southern Africa (MISA). MISA's continental email alert system hoped to make the world aware of violations of media freedom as soon as they occurred, bringing national attention to the power and importance of journalists. Inspired by the success of the Windhoek Declaration, similar support for free press like the Declaration of Santiago in Chile, the Declaration of Sana'a in Yemen and the Declaration of Sofia in Bulgaria, soon followed.
The globe recognizes the Windhoek Declaration and leaders of the conference even consulted with the U.N. for the implementation of International Press Freedom Day every May 3rd. The Declaration has inspired and allowed journalists to start their own independent newspapers like MediaFax in Mozambique and The Monitor in Malawi.
The purpose of a free press is to empower ordinary citizens, no matter their economic status. By providing honest information, journalists help hold political leaders accountable and decrease government corruption. Through the democratic power of debate, even the poorest populations can have a political voice.
– Maya Watanabe
Photo: Flickr
https://borgenproject.org/wp-content/uploads/logo.jpg
0
0
Kim Thelwell
https://borgenproject.org/wp-content/uploads/logo.jpg
Kim Thelwell
2019-09-19 07:30:50
2019-10-25 08:31:32
Pressing Freedoms: How a Free Press Reduces Poverty