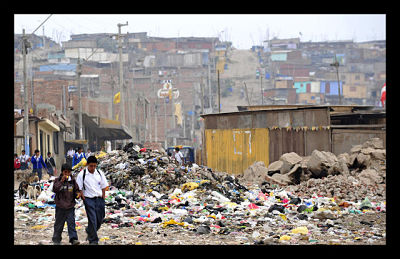 18.6 % of the population is below the poverty line in Uruguay. Although the majority of this poverty in Uruguay is not extreme, it is still problematic. Like many of other South American countries, Uruguay struggles with alleviating extreme poverty for the poorest sections of its population. The country is also trying to prevent those who are only slightly below the poverty line from plummeting further into the category of the extreme poor.
The small South American nation experienced an economic boom in the early 1990's followed by a damaging recession in 1995. This recession left a lasting impression on the economy, which to this day continues to suffer. The recession caused a widespread loss of jobs across the country and an increasingly wide income gap. The poverty is not debilitating, but it is significant enough to render notice from the international community. According to the World Bank's 2001 report on Uruguay, "reduction in poverty is highly dependent on growth, and pockets of poverty and unemployment still exist and in recent years have shown some increase."
Uruguay also struggles with the high number of children who are born into poverty. The World Bank reports that "children have become a significant portion of the poor with about 40% of Uruguay's children born into poor families, pointing to a potentially serious problem of inter-generational poverty." This threat of continuing, irreversible poverty is very concerning. The longer poverty continues to ravage Uruguay, the more entrenched it will become as it roots itself in disenfranchised communities.
The poverty problem in Uruguay is not the most dire in the world, but it requires confrontation. In order for the poverty problem in Uruguay to be eradicated, the economy must be fundamentally changed and social welfare programs must be instituted.
– Josh Forgét
Sources: The CIA World Factbook, The World Bank
Photo: Tico Times
https://borgenproject.org/wp-content/uploads/logo.jpg
0
0
Borgen Project
https://borgenproject.org/wp-content/uploads/logo.jpg
Borgen Project
2013-08-06 04:31:28
2015-02-09 15:02:09
Poverty in Uruguay