Radical Islamism, Jihad, Anti-Terrorism and the Internet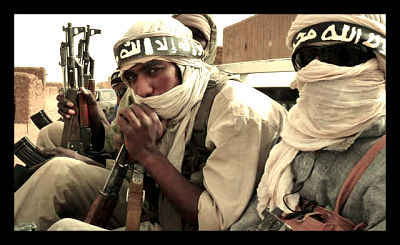 More than a year ago, Mohamed Merah, a French citizen of Algerian origins, shot seven people in three different assaults. Among the victims, three were military personnel shot during two different attacks in a two day span in the French city of Montauban, one was a teacher, and three were children, killed after Merah's attack on a Jewish school in Toulouse.
Merah claimed to have an affiliation with Al-Qaeda, and was known by the French secret services for his extreme views and was considered a potential threat. Even though he had been under surveillance for some time, police forces were still unable to prevent Mohamed Merah's attacks.
Since 9/11, radical Islam has become a major security concern for the U.S. and other countries. The World Wide Web and the ease of access to Islam extremists' thoughts have played a major role in the spread of radical ideologies.
Recent discoveries at Merah's older brother's in-law's house have shown that access to radical Islam propaganda is almost as easy as a simple click. In a hard disk belonging to Merah's brother, a digital library composed of several thousands of texts was found. These texts are both a guide for newbie jihadist as well as a guide to salafi indoctrination.
The websites visited by the murderer show the role of the Web in the spread of the radicalization of Islam. The websites appear in the headlines of searches of key words such as "Sharia" and "Jihad." They espouse a more radical Islam centered around a rigorous defense of the Jihad. Translated in many languages, these websites are capable of reaching a larger public and thereby pose a greater threat.
Internet surveillance has become a national security priority in countries all over the world. And even when sites are censored because they are deemed dangerous, they often reappear with a different name.
The Internet, by facilitating access to ideas worldwide, has been greatly beneficial to the public, who can now hope for more transparency and easier access to knowledge. Nevertheless, this facilitated access to ideas has also become the unfortunate tool of many terrorist groups, who use it for both recruitment, financial purposes and as a source for their propaganda.
To this day, no international standard has been established to regulate the content of the internet available to the public. Each country makes its own rules, and there is little to no regulation at an international level. The challenge now is to create an international standard in order to avoid abusive censorship and promote freedom of speech and the spread of ideas in a context of mutual respect.
– Lauren Yeh
Sources: Washington Institute, Islam Et Verite, The Independent, Huffington Post
Photo: AIM
https://borgenproject.org/wp-content/uploads/logo.jpg
0
0
Borgen Project
https://borgenproject.org/wp-content/uploads/logo.jpg
Borgen Project
2013-08-06 04:35:35
2016-02-16 11:54:45
Radical Islamism, Jihad, Anti-Terrorism and the Internet