Throughout the Years: 5 Facts About Poverty in Montserrat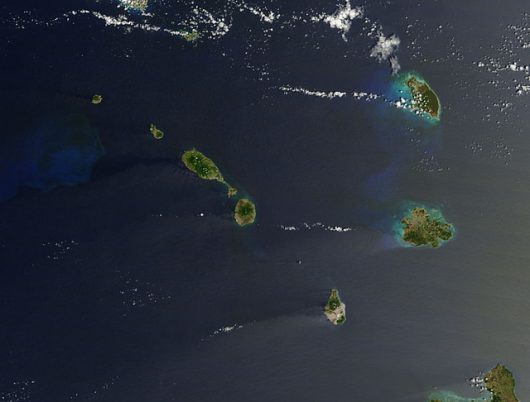 Montserrat is a Caribbean island that is a part of the Lesser Antilles chain and a British Overseas Territory. Poverty in Montserrat reached its peak after numerous volcanic eruptions, resulting in significant damage to the south of the island and to social and economic structures. Drastic improvements have been made through grants, loans and support from the community, as the citizens of Montserrat rebuild areas of weakness and work to return to life before natural disasters struck. Here are five facts about poverty in Montserrat.
 In 2009, children under 15 were reported as holding the highest poverty rate, accounting for more than a third of the disadvantaged population.
 According to the Country Poverty Assessment Report in 2011, 36 percent of the population was classified as impoverished, and 25 percent of heads of households experienced inadequate housing.
 In 2013, the EU distributed a $55.2 million aid package to Montserrat in order to boost the country's economic recovery, with a specific focus on public finance management, public sector reform and economic management.
 According to the CIA World Factbook in 2016, none of the population rested below the poverty line — a notable change in comparison to the country's state in 1995, after the severe volcanic activity.
As of 2017, poverty in Montserrat has decreased and the island has made commendable developmental progress as a whole, sitting above the Eastern Caribbean Currency Union (ECCU) average and ranked as an upper-middle-income country.
Despite the series of eruptions that impacted two-thirds of the tiny island, internal damage and the rate of poverty in Montserrat has improved immensely. Since the crisis, British taxpayers have invested large amounts of aid toward repair efforts for the island, which have taken the form of a new airport and housing for displaced residents in the region.
– Mikaela Frigillana
Photo: Flickr
https://borgenproject.org/wp-content/uploads/logo.jpg
0
0
Borgen Project
https://borgenproject.org/wp-content/uploads/logo.jpg
Borgen Project
2017-03-28 01:30:57
2020-04-24 13:40:08
Throughout the Years: 5 Facts About Poverty in Montserrat