Poverty in Haiti: One Island, Two Worlds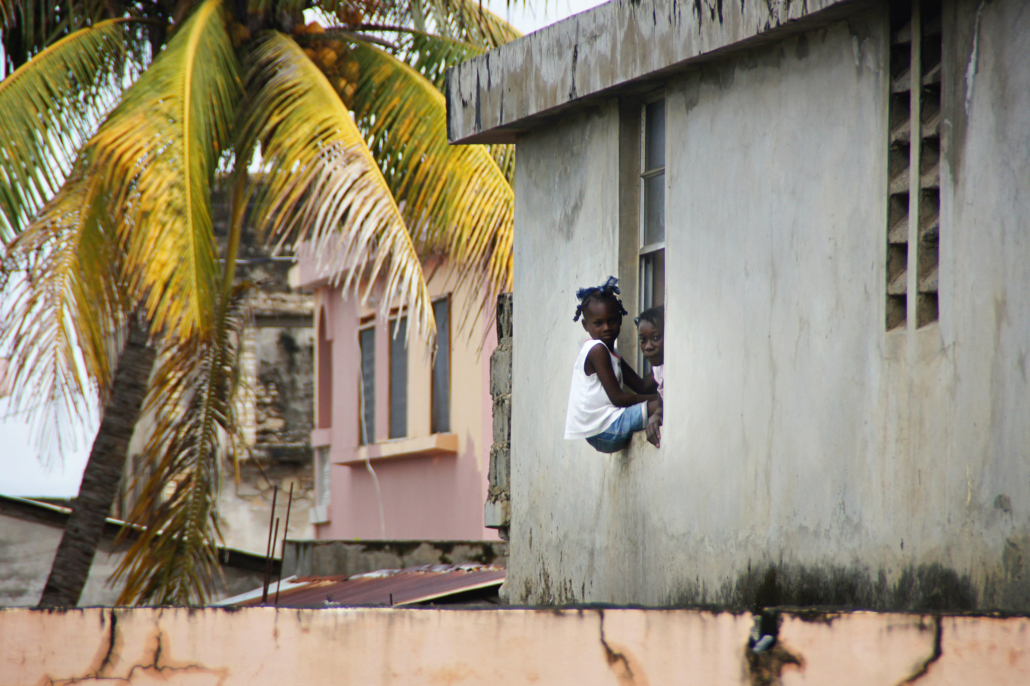 On the Caribbean island of Hispaniola lies two countries: Haiti and the Dominican Republic (DR). Despite being on the same island, poverty in Haiti far exceeds that of its neighbor.
The Statistics
The United Nations evaluated Haiti and the DR for human development considering three factors: "a long and healthy life, access to knowledge and a decent standard of living." The DR ranked 94th out of 182 countries, indicative of its high human development. Haiti ranks much lower at 168th. The average life expectancy in the DR is 74 years, in contrast to Haiti's average of 63. The DR's expected years of schooling are approximately 14 years, while Haiti's is about nine years.
The difference in development is evident in each countries' economies as well. In the DR, rates of poverty decreased from 21.7 percent to 19.9 percent from 2015 to 2016. Within five years, the DR's average rate of GDP growth was 5.8 percent per year. This economic boost has translated into a decrease in poverty and income inequality. In contrast to the DR's economic success, the Haitian economy is suffering, leading to the majority of its population (58.5 percent) being in poverty in Haiti. In Haiti, GDP has decayed at a rate of 0.2 percent. Rapid inflation also plagues Haiti, indicating its struggling economy.
Differing Geography
There are several reasons behind these stark contrasts in development. The geography of the island is one explanation. The mountains dividing the island are able to prevent rainfall from coming to Haiti. Northeast trade winds blow towards the DR, promoting rainfall on its side. Additionally, deforestation is a serious issue on the Haitian side of the island, creating environmental and agricultural roadblocks.
These geographical features make it troublesome for Haitians to grow crops, which takes a toll on their primarily agricultural economy. This lack of cultivation decreases opportunities for farms in Haiti. The deforestation also diminishes the scenic beauty in the country, while the DR uses its natural scenes to promote tourism additionally bolstering its economy.
Looking to History
Deforestation in Haiti began with its colonization by the Spanish. When the Spanish colony gave a part of Hispaniola to France in 1697, the French began to import an excessive amount of slaves into the land. Although the Spanish also used slaves, France used nearly 10 times as much. The French over-cultivated the same cash crops, coffee and sugar in the same soil, which led to the environmental devastation of the country today. Haiti was the first independent black state, which came at a large cost as well. Its extreme amount of debt to the French government deteriorated its economy, as well as disputes about how to construct its new autonomous government. Although U.S. occupation and political instability riddled both the DR and Haiti, Haiti has received continuous exploitation and its leaders have had little regard for economic development.
Although there have been many countries that have provided international aid and relief, notably the U.S., the country has not been able to solve much. This is mostly due to the country not having the necessary investment in its aid. In fact, Haiti has even pursued policies that actively diminish its economy.
Organizations in Haiti
Although many countries have not aided Haiti with its recovery from exploitation, several non-governmental organizations have pursued several projects to tackle poverty in Haiti. After Haiti's disastrous 2010 earthquake, Global Communities implemented several initiatives to remove rubble. The organization has now removed over one million cubic meters of rubble, providing 20,000 locals with short-term jobs. Global Communities also created the Lavi Miyo Nan Katye pa'm Nan (LAMIKA) program, which translates to "a better life in the neighborhood." It focuses on Carrefour-Feuilles, a poverty-ridden neighborhood greatly affected by the earthquake in Port-au-Prince. It is reconstructing 1,500 meters of roads, almost 2,000 meters of pedestrian footpaths and nine schools. It has also worked to improve the water and sanitation systems of the country.
The Pan American Development Foundation (PADF) has also conducted several projects to alleviate poverty in Haiti. To improve the economy, PADF implemented the LEAD program, funded by the United States Agency for International Development (USAID). LEAD connects investors from the U.S. and Canada to Haitian businesses, helping them develop into larger enterprises. Collaborating with American Red Cross and USAID, PADF encourages "resilient urban development" in the area of Canaan under the program name, Ann Boust Canaan. The program has introduced vocational schools to better train residents for jobs. Additionally, it has created 1,500 new jobs and linked citizens to businesses to better access their finances.
To expand the limited medical treatment in Haiti, Doctors Without Borders manages three hospitals in Port-Au-Prince. There is a prevalence of burn victims that require medical care in this region, so, in 2017, the organization administered 1,300 emergency room visits and aided approximately 700 patients. Victims of sexual and gender-based abuse obtained care, with 769 patients receiving treatment in 2017. Doctors Without Borders educates hospital staff and has begun building a new hospital in Haiti as well.
What Individuals Can Do
For those who would like to be more involved in the process of reducing poverty in Haiti, they can make donations to programs through the organization Hope for Haiti. The program allows donors to choose where they would like their donation to go, such as health care, education and environmental development. Another more active approach is volunteering for Haitian organizations. The organization MedShare sends medical supplies to Haitian hospitals and clinics and requires volunteers to package the items in the U.S. before shipping.
Haiti has undergone exploitation throughout its history. The DR has experienced exploitation, but to a lesser extent, which its better economic and environmental conditions today show. Since countries have not aided Haiti sufficiently, there are several non-governmental organizations that have helped in recovery from its instability. Individuals can also help by volunteering their time or supplies to Haitians in need. Being born on different sides of the same island should not determine drastically different life outcomes.
– Diana Piper
Photo: Flickr
https://borgenproject.org/wp-content/uploads/The_Borgen_Project_Logo_small.jpg
0
0
Kim Thelwell
https://borgenproject.org/wp-content/uploads/The_Borgen_Project_Logo_small.jpg
Kim Thelwell
2019-09-30 10:11:20
2020-01-25 16:08:01
Poverty in Haiti: One Island, Two Worlds