IntraHealth International Improves Aid Efforts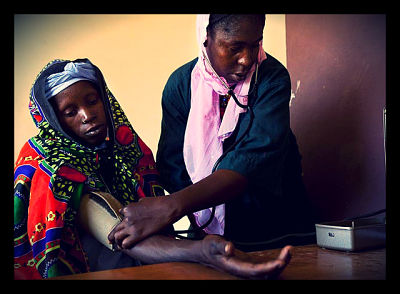 Health workers have strong influences in people's lives. It is important that they be informed and efficient, which is why IntraHealth International runs three programs designed to improve the work done by health workers around the world. IntraHealth recognizes that supplies and advocacy are great, but trained professionals take it to the next level.
Their three programs are Championing the Health Worker, Health Workforce and Systems Strengthening and Health Worker Training and Performance. While each of these programs does good in itself, they work together to achieve higher standards in health care that a single program could not reach alone.
Fully aware of the shortage of health workers in developing areas, IntraHealth strives to  engage more people in global health professions. This benefits future generations, but what about people who need help now? IntraHealth deploys trained health workers in the regions they are needed most first. In instances of child birth, the presence of trained medical workers can mean life or death for the mother and infant.
Although trained medical workers are essential to the success of this operation, effective management systems are also necessary. Human resources and management skills, like medicine, can be taught to large populations and provide them greater opportunity to help their community thrive.
IntraHealth helps existing organizations improve their policies and planning to better serve both patients and health workers, strengthen human resource information systems for better decision-making, promoting practices to increase the longevity of health workers and improving overall productivity. The HRH Global Resource Center also helps spread information on human resources specifically for the health workforce.
A prime example of the three programs working together can be seen in Uganda. The country saw an almost 7,000 person increase in the health workforce between October 2012 and April 2013 thanks to IntraHealth's combined effort with the Ugandan government. Because of this increase in knowledgeable staff, the government allocated 49.5 billion shillings (around US $20 million) to continue growth of the health workforce. This was only the beginning. After the increase in health workers, it was necessary to decide the most effective placements for each worker. With the Uganda Capacity Program, a system that sorts through applications to find the best fit, efficient placement saved the government millions of shillings and created clinics more able to serve their communities. The health workers trained by IntraHealth in human resources practices were also able to continue improvement of operations. Uganda has a history of insufficient numbers of health workers. Only 58 percent of needed positions were filled in Mbale, but by 2013, the number jumped to 70%. With recent clever advertising, over 35,000 applications were sent in for consideration.
– Jordan Bradley
Sources: intrahealth.org Global Health Knowledge
Photo: Flikr
https://borgenproject.org/wp-content/uploads/logo.jpg
0
0
Borgen Project
https://borgenproject.org/wp-content/uploads/logo.jpg
Borgen Project
2013-07-31 04:17:46
2014-05-06 16:27:46
IntraHealth International Improves Aid Efforts