Welfare Database Reform May Improve Poverty in Thailand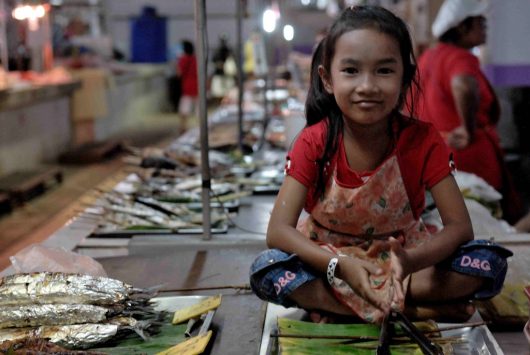 Although Thailand shifted from a low-income to an upper-middle income economy in 2011, with poverty rates declining from 67 percent in 1986 to 11 percent in 2014, economic growth has slowed in recent years. Poverty and inequality continuously pose significant challenges to the country, especially due to faltering economic growth and falling agricultural prices. In response to these challenges, the country's government is seeking welfare reform in order to improve conditions for those living in poverty in Thailand.
The Prayut Chan-o-cha government has announced a plan to register more low-income Thais for the Government Welfare Registration Program, a database for disbursing one-time cash grants.
This initiative to revive the Thai welfare system reported low registration rates in late July 2016. The Government Savings Bank reported approximately 113,000 registrants in July, far below a target of two to three million for the month. Similarly, Krung Thai Bank (KTB) predicted five million applications to come in by the end of 2016, far under the target of eight million applicants.
KTB vice president of operations Songpol Cheewapanyaroj credited the low turnout to the dissemination of misinformation. "The government must work harder to create an understanding of the new system," he said.
This is not the first attempt by the Thai government to create a database for those living in poverty. In the early 2000s, then-Prime Minister Thaksin Shinawatra also advocated for those living in poverty in Thailand to register themselves.
However, the most recent push to reform welfare registration differs from past attempts. This time around, the Thai government is seeking the aid of the Finance Ministry and has emphasized various methods to screen out ineligible people from the database.
Thailand's efforts to reform programs for impoverished people can greatly help the government track and tackle poverty. The database is an effective poverty-targeting system, although it may be difficult to successfully implement. Thailand's employment rates are difficult to track due to high rates of informal employment, and this makes it difficult for the government to determine which citizens qualify for welfare.
One way to combat this lack of internal reporting is to provide recourse for citizens to self-register and to incentivize them to do so. For example, the Thai government is offering free rides on the Metropolitan Rapid Transit and Bangkok Mass Transit Systems, free electricity and water (below certain usage levels), and potentially free accident insurance. Those who already registered last year are required to re-register with more detailed forms.
While poverty in Thailand is pervasive and will likely take years to mitigate, recent attempts at reform, a collaboration between monetary entities and new approaches of self-registration may all be a step in the right direction.
– Casie Wilson
Photo: Flickr
https://borgenproject.org/wp-content/uploads/logo.jpg
0
0
Borgen Project
https://borgenproject.org/wp-content/uploads/logo.jpg
Borgen Project
2017-04-24 01:30:20
2020-05-07 17:15:52
Welfare Database Reform May Improve Poverty in Thailand