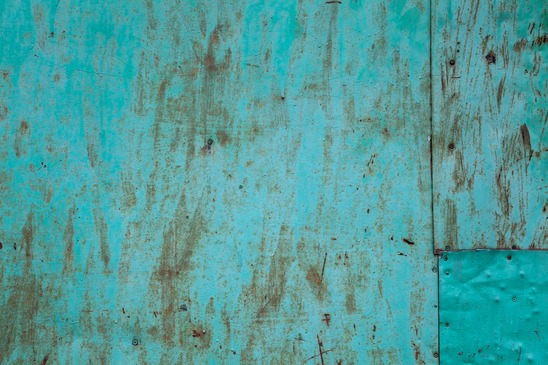 Slovenia is a republic nestled near the Adriatic Sea and neighboring Italy, Hungary, Austria and Croatia. It has a population of two million and occupies an area of 7,287 square miles. The nation is known for its idyllic lakes, extensive caves, scenic mountains, iconic architecture and abundant history. Here are five facts about education in Slovenia.
Five Facts About Education in Slovenia
Slovenian Perspectives: In 2011, the Organization for Economic Co-operation and Development (OECD) launched the Better Life Initiative to understand wellbeing within its member countries. It is composed of a report and online index which allows participants to rank their wellbeing across 11 dimensions. The findings of the 2016 Better Life Initiative show that education is the fourth most important topic to Slovenians, behind safety, health and the environment. Results were obtained from a voluntary online sample of 192 nationals. Slovenia has the lowest educational deprivation level among OECD members and its percentage of youth (15-19-year-olds) who are not employed or engaged in education/training activities (3.5 percent) is far below the 7.1 percent OECD average. Additionally, Slovenian students are less likely to repeat grades than those in other countries.The main interests of Slovenian volunteers are education and culture — with 30 percent of formal volunteers (age 15-plus) involved in those sectors. Individuals with high levels of education tend to volunteer.
Primary Education: Primary education in Slovenia is compulsory under the nation's constitution and paid for through public funds. It lasts nine years (students start at the age of six) and the school year runs from Sept. 1 to Aug. 31. According to the Slovenian Ministry of Education, Science, Culture and Sport (MoE), in the 2013/2014 school year, there were 780 public schools and four private institutions. The student-teacher ratio is reported to be 10.68:1 with a maximum class size of 28 pupils.
Secondary Education: The upper secondary education system in Slovenia is centralized and students enroll at the age of 15. Students are able to focus on general education, vocational or technical programs of study, which may last from two to five years. The school year runs from Sept. 1 to June 24 and class size ranges from 17-30 students. According to the MoE, there were 132 secondary schools with 91,849 students during the 2007/2008 school year. The 2016 Better Life report states that 85.7 percent of Slovenia's adult population has completed upper secondary school, which exceeds the OECD average (76.4 percent). In Western Slovenia, 90 percent of the labor force has completed upper secondary education compared to 86.2 percent in the eastern portion of the country.

International Performance: According to the 2015 Program for International Student Assessment (PISA), Slovenia outperforms many nations including the United States. The nation also ranks higher than the OECD average on the exam. The 2015 Slovenian scores were 513, 505 and 510 for science, reading and math, respectively, compared to the OECD mean scores of 493, 493 and 490. Slovenian students are also less likely than their peers to skip school prior to the examination. This figure has dropped two percent since the 2012 PISA. In the United States, there was an increase of student truancy on the order of 16 percent since the 2012 PISA.
Tertiary Education: Higher education in Slovenia includes private and public universities, technical colleges, art academies and professional colleges. Learning pathways fall under two general categories: short cycle (two years) vocational education and traditional higher education. According to one MoE report, there are 89 tertiary education institutions with 90,403 students. In 2004, there were 14,888 college graduates and 8,378 students were enrolled in postgraduate studies. With respect to universities, there are four institutions of higher learning: Ljubljana, Maribor, Primorska and Nova Gorica. The international Euro-Mediterranean University (EMUNI) also provides educational opportunities for students. The school year is based on a semester model and runs from October to September. The University of Ljubljana is known as one of the best global universities according to the Academic Ranking of World Universities (ARWU).
Overall, education in Slovenia continues to improve and students perform well across international benchmarks. However, the country's higher education system — and vocational training frameworks — could be improved upon. This includes course selectivity, faculty workload rearrangements, research funding and departmental cooperation.
Moreover, the 2016 Slovenia Country Report outlines the diminished labor market returns of certain skills and baccalaureate programs based on intergenerational comparisons.
To address these concerns, and other emerging issues, the European Union has implemented the Europe 2020 strategy. Two key objectives of this initiative are to lower school dropout rates (the target is fewer than 10 percent) and to increase the proportion of higher education attainment amongst 30-34-year-olds by 40 percent.
Within the next few months, Europe 2020 updates are expected to be unveiled by Slovenian government on the Youth Employment Initiative, traineeship system, capacity building, long-term unemployment and other associated projects.
– JG Federman
Photo: Flickr
https://borgenproject.org/wp-content/uploads/logo.jpg
0
0
Borgen Project
https://borgenproject.org/wp-content/uploads/logo.jpg
Borgen Project
2017-04-24 01:30:26
2020-05-07 17:15:42
Education in Slovenia