Humanitarian Assistance in Venezuela: Efforts of US Leaders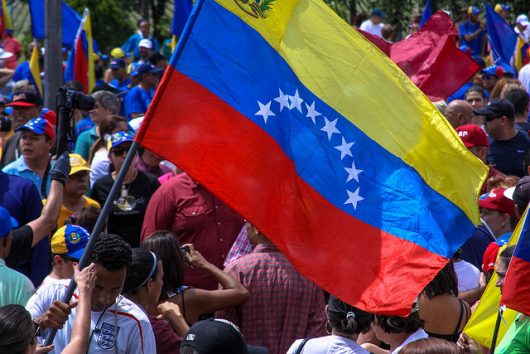 Over the past few years, Venezuelan citizens have suffered at the hands of oppressive government leaders, leading to an overall failing economy. Necessities such as food and medicine have become hard to obtain for lower and middle-class citizens. As a result, there has been a growing need for humanitarian assistance in Venezuela.
According to findings by the International Monetary Fund, Venezuela's inflation rate reached an alarming 720 percent in 2016. This substantial rise in inflation subsequently led to an even higher rate of poverty among citizens, and an even greater need for humanitarian assistance in Venezuela.
Recent statistics from the National Survey of Living Conditions showed that the average number of Venezuelans who reported eating two or fewer meals per day increased from 11.3 percent in 2015 to 32.5 percent in 2016. Likewise, the average population reported an average increase in weight loss by more than 15 pounds due to the inability to afford adequate meals each day.
In response to this prevalent issue, U.S. Senator Ben Cardin (D-MD) and Senator Marco Rubio (R-FL) recently initiated a bill known as the "Venezuelan Humanitarian Assistance and Defense of Governance Act of 2017." As its title suggests, one of the main goals of this bill is to provide humanitarian assistance in Venezuela. Within the bill, U.S. leaders cited that Venezuelan president Nicolas Maduro "rejected repeated requests from the Venezuelan National Assembly and civil society organizations to bring humanitarian aid into the country." The bill also aims to protect the citizens' human rights and the concept of democracy.
A total of $10 million has been set aside for the U.S. Committee on Appropriations to effectively carry out measures proposed in the humanitarian assistance bill. Some of these measures include providing a way to ensure that food, medicine and nutritional supplements are transported and distributed to citizens in need. Funds will further be used to improve "transparency and accountability" within Venezuelan government institutions.
– Lael Pierce
Photo: Flickr
https://borgenproject.org/wp-content/uploads/logo.jpg
0
0
Borgen Project
https://borgenproject.org/wp-content/uploads/logo.jpg
Borgen Project
2017-05-21 01:30:16
2020-05-03 14:11:06
Humanitarian Assistance in Venezuela: Efforts of US Leaders