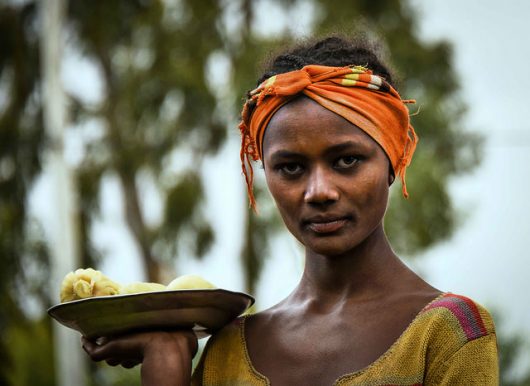 Most nations balance violations and successes in achieving justice for females. Human rights in Timor-Leste are no exception to this.
For the country's 2016/2017 report, Amnesty International highlighted a few key issues which are being dealt with by Timor-Leste. Among these brief descriptions, the topic of gender-based violence was very relevant.
The nongovernmental organization cited a statistic for the category that found that approximately 60 percent of women who had experience with a relationship (aged 15 to 49) reported violence—sexual or otherwise.
A 2016 human rights report included the same statistic and expanded upon this issue, emphasizing that slightly less than 15 percent of females experienced rape perpetrated by individuals who were not their significant others.
Furthermore, rates of domestic violence in the nation reportedly only fell behind assault for "commonly charged crimes in the criminal justice system."
Issues for women in the country involve matters such as:
A lack of prosecutions and investigations regarding sexual-based violence.
Difficulties in the enforcement of legislation regarding domestic violence due to "cultural and institutional obstacles."
Questionable classification for the level of the crime.
Poor acknowledgment of victims' needs relating to their protection.
In spite of these hurdles, improvements are consistently made for the sake of women and their human rights in Timor-Leste.
The country's legislation to combat domestic violence (mentioned above) receives praise despite impediments to its usage—seen as a method that enables individuals to feel comfortable going to law enforcement and reporting their experiences.
Amnesty International noted that the nation joined other countries in southeast Asia by taking on a National Action Plan for Women, Peace and Security, spanning from 2016 to 2020.
Other successes for women in the country (according to the 2016 report) include:
More abuse-related cases being examined in the justice network.
Greater instances of incarceration for individuals guilty of domestic violence from the beginning of the year until August (about nine).
The Ministry of Social Solidarity's operation in districts, each of which involved a "gender-based violence focal point to coordinate a referral network, a coordinator for the Bolsa de Mae (Mother's Purse) support fund, and two additional staff who focused on children's issues."
Coordination with other organizations—in the face of shortages in personnel—enabled individuals to access nutrition, places to reside, funding and other forms of protection during times of need.
Although Timor-Leste must still address many issues relating to the disproportionate difficulties females face in its country, it continues to make improvements to the lives of those subjected to brutalities and violence.
– Maleeha Syed
Photo: Flickr
https://borgenproject.org/wp-content/uploads/The_Borgen_Project_Logo_small.jpg
0
0
Borgen Project
https://borgenproject.org/wp-content/uploads/The_Borgen_Project_Logo_small.jpg
Borgen Project
2017-09-20 07:30:11
2020-07-01 19:39:49
Human Rights in Timor-Leste: Where Do Women Stand?