A Look Into How Gender Inequality Hurts Countries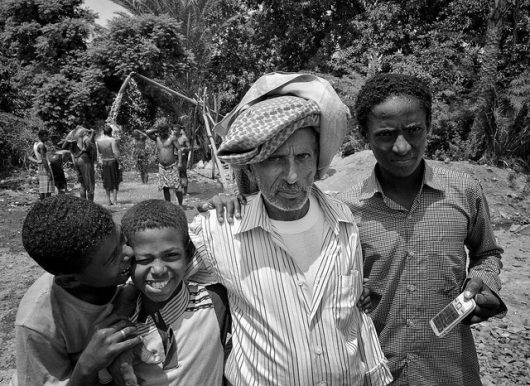 From religion to social norms, there are many different reasons why gender inequality and the suppression of women's voices occurs in various communities; however, none of these reasons account for how gender inequality hurts countries financially, socially and politically.
According to the World Economic Forum's 2017 Global Gender Gap Report, the gender gap in countries across the world has risen to 32 percent — a figure up one percent from last year's 31 percent. This trend means that the average economic gap between women and men, whether in personal finances or in political representation and commerce, generally results in a substantial difference in the amount of money and support women receive in their communities.
Women in Yemen
For instance, Yemen was ranked the worst country for gender equality since 2006, not only because it's economic stability is practically nonexistent, but also because they possess significant education issues. Yemen has an overall literacy rate of 96 percent among males, however their female literacy rate of 76 percent leaves a gap that causes a good portion of the female disenfranchisement in the region.
For these women, the lack of educational sustainability is one of the biggest inhibitors of their economic success. It's evident how gender inequality hurts countries such as Yemen because without academic access and the capability to further learning, women are extremely inhibited in their opportunities for economic independence.
Women and Education
According to a study published by Frontiers in Psychology Journal, women in academic situations have a higher chance of success than men do. When put in learning groups, girls tended to be more capable of task-accomplishing, self-regulation and focusing by deciding on a goal and completing it. Males, on the other hand, tended to focus on avoidance activities in order to make the task seem less daunting.
The female's method is much more successful in most academic and work-related situations, and is a strong indicator of a woman's capability in educational settings and the workplace; however, in countries such as Yemen where the academic retention rate is much lower for females, the opportunity to demonstrate these self-regulation skills becomes short-changed when a woman drops out of education. 
Social Norms
The reason for dropout rates, and another example of how gender inequality hurts countries in Yemen, refers mainly to the social norms placed on women by their community: most women are expected to be educated enough to read and write, and once this criteria is met, they are taken back to their home to prepare for the household duties that will serve as their main vocation upon marriage and for the rest of their lives. An article published by the World Bank states that even one more year of schooling could benefit a woman's health, safety and decrease the amount of child marriages in countries across the world.
For places like Yemen, which tend to lean heavily on societal norms to dictate their country's success, gender inequality hurts the country's economic stability, limits growth for communities and families and causes women to be more likely to be subjugated to child marriages, dangerously young pregnancies and a more rapid spread of STIs such as HIV/AIDS. Not only does this display exactly how gender inequality hurts countries, it also shows how gender inequality hurts the women who lack financial and social freedoms. 
The process made thus far incites hope that countries' across the globe will continue to work on solutions to stop gender inequality, once and for all.
– Molly Atchison
Photo: Flickr
https://borgenproject.org/wp-content/uploads/logo.jpg
0
0
Borgen Project
https://borgenproject.org/wp-content/uploads/logo.jpg
Borgen Project
2018-01-21 01:30:27
2019-12-26 17:06:35
A Look Into How Gender Inequality Hurts Countries