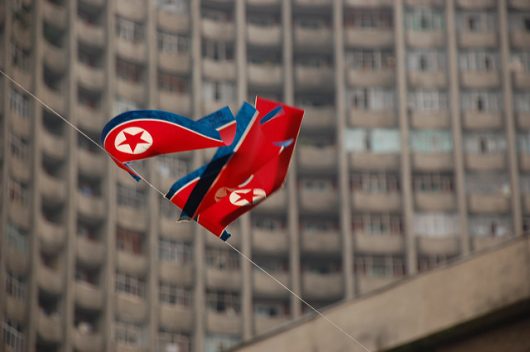 North Korea is in the news often lately—from the comatose American student Otto Warmbier dying after his release from the country, to dictator Kim Jong Un testing missiles capable of reaching the United States. What is less mainstream knowledge, however, is the plight of 25 million North Koreans who face chronic food shortages, poverty and a repressive regime. Focus is not often on how to help people in North Korea.
North Korea's government spends more than 20 percent of its GDP on defense while more than half of its population lives in extreme poverty. As a result, one-third of children have stunted growth and thousands, if not millions, die of preventable starvation.
North Korea represses its citizens by censoring and restricting any information from outside the closed-off country. State propaganda leads North Koreans to believe the rest of the world is threatening and inferior. For crimes against the regime — real or perceived — an estimated 200,000 people work in abusive prison camps where torture and rape abound.
The vast amount of suffering in North Korea seems daunting, but there is hope. Here is how to help people in North Korea:
Mail in old flash drives
The North Korean government brainwashes residents to think it is doing a wonderful job protecting it from the outside world, despite struggling to feed, house and employ its people. It is possible to help free North Koreans from this manipulation by sending old flash drives to Flash Drives for Freedom. The nonprofit will erase what is on them and fill them with films, internet content and books. It works with South Korean partners to smuggle the drives into North Korea.According to Wired, these glimpses of outside information have the power to change North Koreans' view of the U.S. and other nations the dictatorship has labeled as evil. Recognizing the regime's lies can empower citizens to question the legitimacy of the regime and encourage others to do the same.
Support organizations
Multiple agencies worked for years to relieve suffering in North Korea. One of them, the Defense Forum Foundation, began working for human rights in the country in 1996. The Defense Forum Foundation helped establish Free North Korea Radio, a radio program broadcast into North Korea with messages from defectors. The organization also rescued hundreds of North Korean refugees and created annual events to spread awareness and encourage people to act.Another organization, Liberty in North Korea, rescued more than 600 refugees by providing safe passage over thousands of miles of China and Southeast Asia. According to its website, $3,000 is all it takes to rescue and resettle one refugee.The North Korea Freedom Coalition could also use donor support. It coordinates with its many partners to get food aid to North Koreans, pressure the government to release abductees and more. It helped establish North Korea Freedom Day in 2004, which garnered public and political support for the North Korea Human Rights Act, signed into law that year.
Contact representatives
The U.S. Senate and House of Representatives each has a bill reauthorizing and strengthening the North Korean Human Rights Act. Passage of these bills would ensure the U.S. continues working to help people in North Korea — both those who stay and those who flee the country.The Senate bill, for example, wants the U.S. government to expand private broadcasting inside North Korea to disseminate news and information contradictory to what citizens hear from propagandizing, state-controlled broadcasts.Another facet of both bills calls for the United States to urge China to stop returning North Korean defectors where they and their families face several forms of persecution, like sexual abuse and forced labor. They also mention that the United States should cooperate with countries that border North Korea to develop long-term plans of "humanitarian assistance and human rights promotion and to effectively assimilate North Korean defectors."Also included in the bills is a section for the continuation of supporting North Korean refugees with resettlement in the United States, if that is their choice. Only around 200 North Koreans resettled in the United States. An estimated 100,000 to 300,000 North Koreans have defected since 1953. Several thousand live in China in fear of deportation.
Many people call North Korea the most miserable and repressed society in the world. But there are ways to help people in North Korea.
– Kristen Reesor
Photo: Flickr
https://borgenproject.org/wp-content/uploads/The_Borgen_Project_Logo_small.jpg
0
0
Clint Borgen
https://borgenproject.org/wp-content/uploads/The_Borgen_Project_Logo_small.jpg
Clint Borgen
2017-08-14 07:30:28
2020-06-11 08:54:25
How to Help People in North Korea