How to Help People in Cuba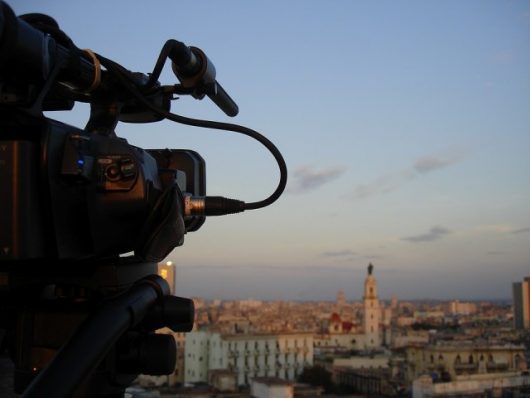 Since the 1990s, Cuba has been in a severe economic slump. Every day, Cubans face shortages of everything from food to medical supplies to clothes. The Cuban state struggles daily with crumbling infrastructure and inadequate housing and transportation. In light of these tough financial times, it is useful to know how to help people in Cuba.
Effective Ways to Help People in Cuba
Political outreach
The U.S. embargo of Cuba is responsible in large part for the inaccessibility of everything from food to internet access. For more than 50 years, U.S.-Cuban relations have been dominated by the governments of the two countries. It is high time for more U.S. citizens to become involved in the relationship.
Americans can help Cubans by advocating for better relations and an ease of the embargo to their elected officials. U.S.-Cuba relations are a low-priority issue for most Americans. A little effort from American citizens alongside a little political outreach can go a long way.
Visit Cuba
Tourism is Cuba's second-largest industry today. International visitors directly address the country's desperate need to inject foreign money into the country's struggling economy. Even with the new travel restrictions, visiting Cuba can be a fun and rewarding way to help Cubans. Tourists can have the most positive impact by utilizing privately-owned services such as casas particulares instead of chain-run hotels.
Donate
When visiting Cuba, tourists can do more than put money into the Cuban economy. Most Cubans are unable to access goods such as clothes, medicines and necessary technologies such as flash drives. One of the best ways to help Cubans is to bring as many of these items as possible on a trip to Cuba. Visitors can give these products out to the Cubans that they meet or donate them to specific charities such as the Cuban Red Cross, health clinics or orphanages.
Volunteer
Those who want to help the people in Cuba beyond taking a beach vacation to Varadero can volunteer with various organizations that work to address the needs of the Cuban people. Two prominent groups with special volunteer programs in Cuba are First-Hand Aid and Global Volunteers.
In planning their service, volunteers should be careful to research the mission and impact of each organization. In the past, some charities have run programs with special interests that do not always benefit the Cuban people.
Support domestic charities
Americans can still help the Cuban people without leaving home. There are numerous advocacy groups based in the U.S. and Europe that also work to help the Cuban people through donations and advocacy.
Americans can support these efforts by donating to organizations such as Connect Cuba and Care.org. Again, because of the contentious history of U.S.-Cuba relations, it is important that donors and supporters research each organization's work and verify that their money will help Cubans.
It can be complicated to figure out how to help people in Cuba. Not every method or charitable organization may have the best impact for Cubans. Nonetheless, the options above offer great opportunities to help the hard-pressed people of Cuba.
– Bret Anne Serbin
Photo: Google
https://borgenproject.org/wp-content/uploads/logo.jpg
0
0
Borgen Project
https://borgenproject.org/wp-content/uploads/logo.jpg
Borgen Project
2017-08-18 07:30:57
2018-03-19 13:02:34
How to Help People in Cuba