10 Facts About Refugees in Luxembourg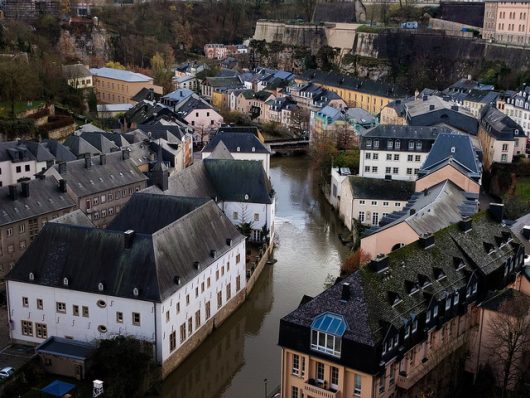 Refugees in  Luxembourg seek asylum for a number of reasons. National conflicts such the Syrian civil war and the forced conscription crisis in Eritrea have landed refugees in the small, wealthy European nation.
Hundreds of thousands of people continue to flee these war-torn areas — but benevolent Luxembourg is running out of space. Below are 10 facts about refugees in Luxembourg and how European countries are working to address their needs.
10 Facts About Refugees in Luxembourg
As the wealthiest nation in Europe (and second-wealthiest in the world), Luxembourg provides exceptionally high-quality housing and other resources for refugees. Though the nation has not instituted an official refugee program, they frequently arrange case-by-case resettlements.
In March 2016, the European Union instituted a resettlement agreement with Turkey. The agreement focuses on minimizing suffering and maximizing safety by monitoring and regulating refugees' journeys from the Middle East to Europe, and by providing clear paths to obtaining official refugee status and citizenship. This development allowed Luxembourg to accept a new group of Syrian refugees in February.
Government officials and civilians alike take an active interest in accommodating refugees. Caritas Luxembourg has set up a campaign to welcome and support refugees from Syria, and, in 2015, teen Djuna Bernard launched a Facebook page called "Refugees Welcome to Luxembourg," which has since evolved into an organization that helps refugees meet their basic needs.
While many welcome refugees with open arms, others harbor reservations. With foreigners making up nearly half of the population, some native Luxembourgers have begun to worry that their culture will be lost, particularly if refugees refuse to learn the language and work to contribute to the nation's growth. The nation already has three official languages — Luxembourgish, French and German — and the influx of additional cultures leaves natives even fewer opportunities to speak their own language in public arenas.
Indeed, the refugee experience in Luxembourg is riddled with both positive and negative factors. Molut Haille, a refugee from Eritrea, warns potential migrants of the pitfalls of living in Luxembourg. Some refugees in Luxembourg struggle to make ends meet because it is a rich nation, says Haille, who also cites the language issue as an impediment. Refugees may experience difficulty assimilating without fluency in at least two of the nation's languages.
InSitu Jobs combats these issues. In May 2015, The Liaison Committee of Foreigners' Associations in Luxembourg (CLAE) received funding from the European Asylum, Migration and Integration Fund (AMIF) and the Luxembourg Office for Reception and Integration (OLAI) to establish the InSitu Jobs Project. The project creates avenues for recognized refugees in Luxembourg to support themselves by providing assistance with writing resumes, understanding the job market, and authenticating any professional or academic credentials from their home countries. A handful of refugees have been mobilized to work and learn French as a result, and the project effectively supplements existing initiatives.
In October 2015, the EU released a "safe countries of origin" list, a continually updated document which monitors conflict shifts in refugees' home countries and notifies asylum countries when it is safe to send refugees back. This motion allows Luxembourg to reject those applicants in less dire situations than others and to send refugees home and create space for those who need it more desperately.
In 2016, Luxembourg opened 1,000 new housing containers for refugees—but these accommodations, too, filled up quickly.
Today, Luxembourg's asylum application process is fairly selective due to dwindling resources. Of the 155 Syrians who applied between January and April of this year, only 52 were accepted into the resettlement program.
Citizens remain passionate about the refugee crisis. As a result of its wealth and unprecedented excitement to help refugees, Luxembourg has shot close to the top of the list of refugee intake per capita in Europe. Unfortunately, the country's limited size has begun to impede its humanitarian vision. With housing rapidly filling up, the nation seeks new ways to assist refugees.
The plight of refugees in Luxembourg has shifted continuously over the past few years. But while the nation is generous with its resources, the volume of refugees seeking homes threatens to topple its infrastructure. Nonetheless, officials and citizens of Luxembourg and other European countries are determined to help. These 10 facts about refugees in Luxembourg illustrate the country's continued efforts to create a safer world for all.
– Madeline Forwerck
Photo: Flickr
https://borgenproject.org/wp-content/uploads/logo.jpg
0
0
Borgen Project
https://borgenproject.org/wp-content/uploads/logo.jpg
Borgen Project
2017-06-15 01:30:23
2020-04-18 13:15:32
10 Facts About Refugees in Luxembourg