10 Facts About Education in Thailand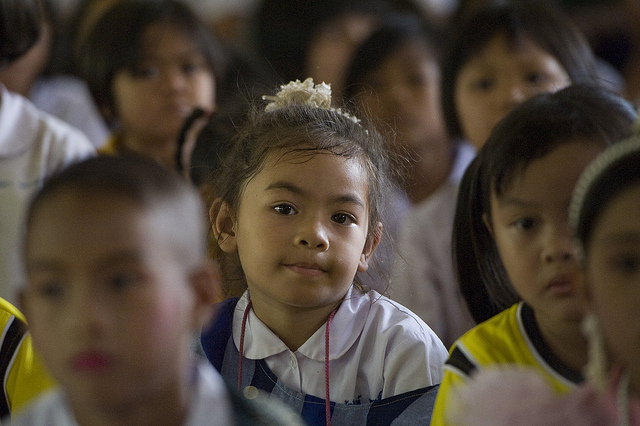 In Thailand, a Southeast Asian country boasting scenic coastlines and rich religious history, literacy soars while achievement rates remain comparatively low.
Though the government invests generously in public education, the nation at large fails to measure up to global academic standards. Many citizens attribute this phenomenon to governmental bias and call for structural changes.
Education advocates have garnered the attention of public officials, but some obstructions still riddle the path to successful reform. Below are 10 facts about education in Thailand, including recent efforts to revitalize the system.
Access to education in Thailand has risen consistently over the past two decades. All Thai children are guaranteed an education under the 1999 Education Act, and children of other nationalities living in Thailand gained the same right in 2005. A 2009 decision increased free education from 12 to 15 years. Between 2000 and 2009, primary and secondary school enrollment increased by nine percent and 17 percent, respectively.
Despite Thailand's universal access to education and 96.7 percent literacy rate, Thai students scored below the global average on PISA tests in 2014, ranking 35th out of 40 countries. Recent reports from the Trends in International Mathematics and Science Study (TIMSS) also indicate that the country has fallen behind.
In 2015, the government spent 19.35 percent of its yearly budget on education, a greater portion than was spent on anything else. However, Thailand has yet to see cumulative improvements in its schools.
The lack of success might be the result of poorly divided funds. Instead of distributing it equally, the government funnels a large proportion of money toward schools where students already have a high likelihood to succeed and gives less to smaller and more rural schools.
As a result, schools in poor areas must stretch their resources thin. Individual teachers often teach multiple grades and subjects.
Due to these inequalities, students in city schools demonstrate higher rates of improvement than students at rural schools, according to the PISA test.
While funding inequality puts small, rural schools at a particular disadvantage, the outdated curriculum does a disservice to all Thai schools. The system has used the same curriculum since 2008, which itself is only a slightly edited version of curriculum from 2001.
The Asian Correspondent predicts economic problems in Thailand, as this curriculum focuses on outdated industries and skills. Unless the curriculum is updated to better fit the demands of the modern world, the Thai education system runs the risk of producing an unemployable generation.
In 2014, the National Council for Peace and Order resolved to reconstruct the education system but has taken no discernible actions yet.
Tutor schools and "shadow education" systems have emerged at the hands of parents, as there is a widespread distrust of the public education system. However, many continue the fight for better public education, as low-income families have fewer options to teach their children independently.
The future of education in Thailand may appear a bit rocky, but there is potential for improvement. With national attention on schools, and many families so passionate that they've come up with ways to combat the issue in their own homes, opportunities for students are bound to continue multiplying.
– Madeline Forwerck
Photo: Flickr
https://borgenproject.org/wp-content/uploads/logo.jpg
0
0
Borgen Project
https://borgenproject.org/wp-content/uploads/logo.jpg
Borgen Project
2017-06-21 07:30:52
2020-02-12 20:27:28
10 Facts About Education in Thailand