Education in Macedonia Fights to Make the Grade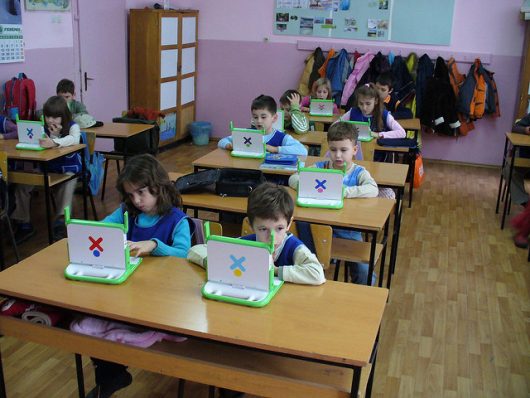 In recent years, increased assistance from the U.S. has greatly improved education in Macedonia.
Macedonia is a relatively small country north of Greece, with a population of just over two million. While its economy is considered stable on a large scale, corruption and lack of a strong legal system contribute to an unemployment rate of 30 percent.
Macedonia developed a positive relationship with the U.S. after gaining its independence from Yugoslavia in 1991. Since then, the United States Agency for International Development (USAID) has worked to improve the country's economic and democratic stability.
Although education in Macedonia has improved (98.5 percent of individuals are literate), the country lags behind other transitioning countries. Macedonia's 2015 PISA scores in reading, mathematics and science were among the lowest in the triennial survey of worldwide educational systems.
Since 2002, USAID has collaborated with the Macedonian Ministry of Education and Science. Together they focus on developing reading comprehension and ethnic integration skills, as well as improving the learning atmosphere for those with disabilities.
The Interethnic Integration in Education Project works to encourage educational environments that do not discriminate based on ethnicity. Through community outreach, faculty training and renovating schools as an incentive, the U.S. European Command has reached 63 schools.
Another USAID-funded project, Readers are Leaders, strives to improve literacy and numeracy competence in primary school-aged Macedonian students. Results show that the project's interactive system has aided the performance of more than 1,500 students.
USAID helps fund two more programs, one specifically for visually impaired students. By carrying out preventative eye-screenings of young children and equipping resource centers with Braille textbooks, the Children with Visual Impairments Project helps give equal access to education to visually impaired students. The Social Inclusion through Technology project helps disabled students develop the skills to find employment and work in information and communication technology.
Education in Macedonia is taking increased priority in the country's government agenda. In 2015, the Macedonian Ministry of Education and Science began a campaign to provide scholarships for students to travel and study abroad.
The Ministry also encourages international students to attend its universities and has nurtured a reputation as a historically rich and ethnically diverse setting for furthering one's education.
Through existing programs and continued cultivation, it is hopeful that education in Macedonia will continue to improve.
– Emily Trosclair
Photo: Flickr
https://borgenproject.org/wp-content/uploads/logo.jpg
0
0
Borgen Project
https://borgenproject.org/wp-content/uploads/logo.jpg
Borgen Project
2017-05-23 01:30:38
2020-03-15 19:41:34
Education in Macedonia Fights to Make the Grade