Solutions for Common Diseases in Belarus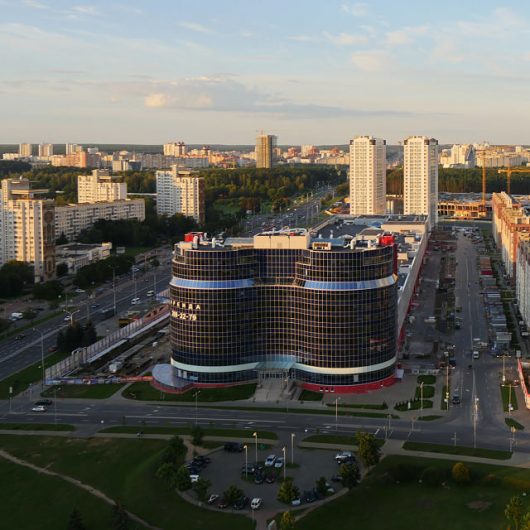 Belarus is a small country located directly west of Russia. The country was a former member of the Soviet Union and is not a member of the European Union. Today, Belarus is undemocratically ruled by President Alexander Lukashenko and is heavily dependent on Russia.
The population of Belarus is 9.5 million, just smaller than the population of North Carolina. The life expectancy for men is 75 years, while the life expectancy for women is 83 years. As a result of common diseases in Belarus, however, the actual average ages at death for men and women are significantly lower than the life expectancy: 65 for men and 77 for women.
The top 10 causes of death in Belarus are noncommunicable diseases or injuries, which is common for a developed country. Cardiovascular diseases and cancer are by far the most common causes of death in Belarus. Cardiovascular diseases account for 61 percent of death, and cancer accounts for 14.7 percent.
The most common cause of death is ischemic heart disease. In 2013, ischemic heart disease killed about 653 people for every 100,000 people in Belarus. The mortality rate for ischemic heart disease in Belarus has increased 61 percent since 1990. The number of premature deaths caused by ischemic heart disease in Belarus is the highest of any Eastern European country.
While communicable diseases are not a main cause of death in Belarus, the country has an anomalous relationship with tuberculosis. According to the World Health Organization, Belarus had the highest recorded incidence of multi-drug resistant tuberculosis. Additionally, the mortality rate for tuberculosis has increased by 80 percent since 1990, and the mortality rate for HIV/AIDS has increased by 16336 percent since 1990.
The most common risk factors for disease in Belarus are mostly either behavioral or metabolic. Behavioral risk factors include poor diet, alcohol and drug use and tobacco smoke. Metabolic risk factors include high blood pressure, high cholesterol and high body mass index (BMI). The highest environmental risk is air pollution.The three most common risk factors for cardiovascular disease in Belarus are poor diet, high blood pressure and high cholesterol.
Smoking is at least partially responsible for 30 percent of cancer cases in Belarus, making smoking the most common cause of cancer. Additionally, the radiation from the Chernobyl accident in neighboring Ukraine in 1986 has resulted in a dramatic increase in the incidence of thyroid cancer. The incidence of thyroid cancer was very prevalent among children and teenagers living in the most affected areas.
The government of Belarus is actively trying to alleviate these causes of death. In fact, Ministry of Health has worked out a national program devoted to the prevention of noncommunicable diseases. This program, titled "Health of the Nation and the demographic security of the Republic of Belarus" will take a cross-sectoral approach to strengthening population health, reducing premature death and reducing disability attributed to noncommunicable diseases.
Furthermore, the government has pledged thirty percent of Belarus's healthcare budget to fighting cancer. Regarding tuberculosis, the United States Agency for International Development (USAID) provided support to Belarus that gave them the resources to revise national tuberculosis guidelines and policies.
While the statistics surrounding common diseases in Belarus and their mortality rates are concerning, there are still positives. Lifestyle changes can easily reduce most risk factors for common diseases in Belarus. The government is investing in healthcare and receiving support from USAID. Belarus will hopefully continue to see positive trends in the prevention and reduction of common diseases.
– Christiana Lano
Photo: Flickr
https://borgenproject.org/wp-content/uploads/logo.jpg
0
0
Amy
https://borgenproject.org/wp-content/uploads/logo.jpg
Amy
2017-08-29 07:30:56
2020-06-25 09:55:43
Solutions for Common Diseases in Belarus