3 Ways to Invest in the Children of Palestine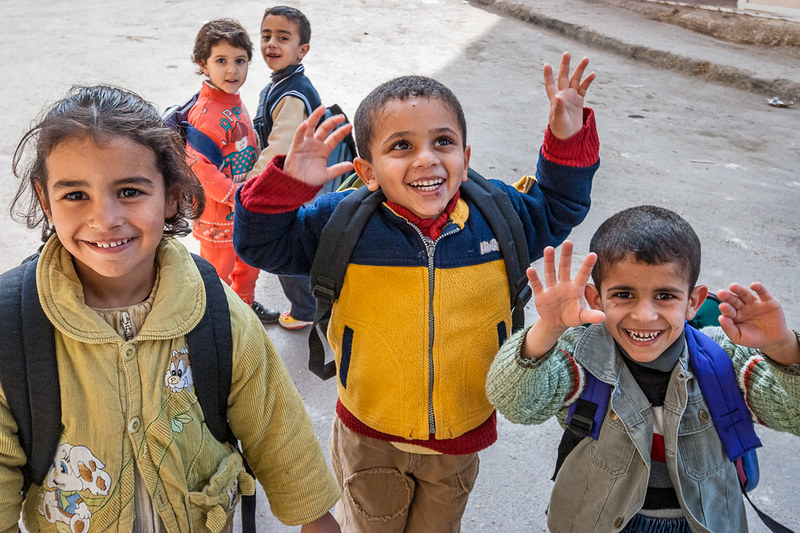 Palestine is a country located in the Middle East, off the coast of the Mediterranean Sea. Its boundaries are disputed but include the major territories of the West Bank and the Gaza Strip. Palestine has a population of over five million people, with almost two million living in the over-populated Gaza Strip and three million in the West Bank.
The ongoing Israeli-Palestinian conflict has played a detrimental part in the livelihoods of 2.4 million Palestinians, denying them access to necessities such as health care, stable housing and education. The 13-year blockade on Gaza has restricted freedom of movement for inhabitants in Gaza, limiting one million children of Palestine access to basic commodities found in Israel. Children are subject to shocking levels of violence on the way to and from school, during school and even in their own homes. Every year, the Israeli military detains and prosecutes around 700 Palestinian children, many of whom commit mild crimes, such as throwing rocks during demonstrations.
Much of Palestine consists of young people, about 53% of its population is made up of children under the age of 18. In every society, including Palestine's, the children are the most valued members; dreams are built with the hopes of manifesting a better future for the youth who have a potential that is yet to be realized. Here are three ways to invest in the children of Palestine to help them attain the right to a safe and just future.
3 Ways to Invest in the Children of Palestine
Sponsor a child – There are a number of nonprofits that give people the opportunity to sponsor one of many Palestinian children and invest in their futures. Organizations such as Humanium and SOS Children's Villages look to provide children with a safe living environment, education, emotional and mental support, as well as access to healthcare services. These organizations also fight injustices aimed specifically at Palestinian children, such as child labor and marriage.
Support legislation – Much good work comes from initiatives such as the Promoting Human Rights for Palestinian Children Living Under Israeli Military Occupation Act (H.R.2407). This bill, proposed by Minnesota Democrat Rep. Betty McCollum, prohibits the use of U.S. foreign assistance funds to support the military detainment, interrogation, and ill-treatment of children in violation of international law. It also prohibits funds from being used to support certain practices against children, including sensory deprivation, solitary confinement and torture. It is important for U.S. citizens to speak up on behalf of Palestinian children, to let their voices be heard by urging Congress to take action against these injustices via phone calls, emails, and lobbying meetings.
Stay informed –  Several initiatives aim to improve conditions for the children of Palestine. UNICEF, for example, plans to work closely with partners to provide children with safe drinking water, solar power, improved latrines, sanitation services and access to school WASH facilities. The nonprofit will continue to prioritize strengthening child protection systems, addressing negative coping mechanisms and supporting neonatal and postnatal care. The organization will also ensure that children benefit from improved access to quality learning in safe and inclusive environments, and are empowered to contribute to their society's development.
Youths are not only the future, but they are also the present. The children of Palestine have a right to a safe and just life, where persisting conflict and a lack of human rights do not define their potential. It is important that citizens of the developed world play an active role in investing in these young people and helping empower them so that they can graduate from a life riddled with conflict and violence, to a fulfilling, more sustainable one.
– Sarah Uddin
Photo: Flickr

https://borgenproject.org/wp-content/uploads/logo.jpg
0
0
Kim Thelwell
https://borgenproject.org/wp-content/uploads/logo.jpg
Kim Thelwell
2020-08-21 15:00:17
2022-12-05 07:40:12
3 Ways to Invest in the Children of Palestine