7 facts About Poland's Rising Homeless Population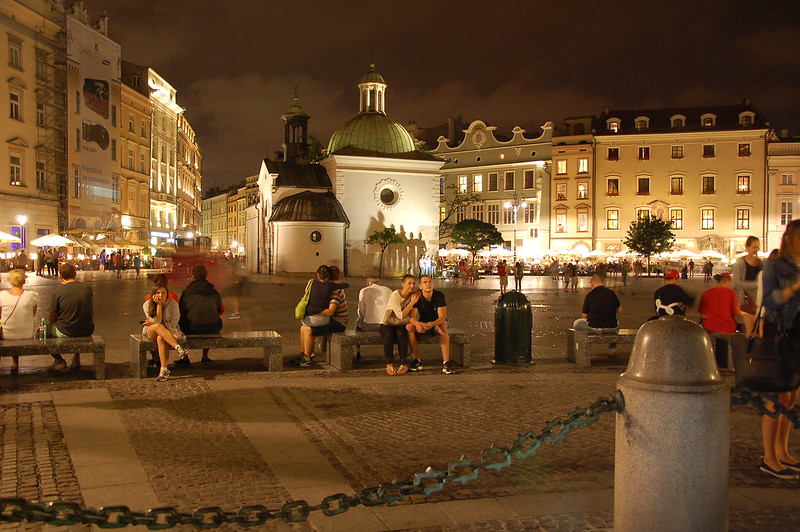 When one first looks at the statistics of Poland's homeless population and rates, it does not appear as bad as other Eastern European countries. Unfortunately, it is quite hazardous to be homeless in Poland. With deadly cold weather during the winter and spring, along with few programs to help solve this problem, many who live or come to this country make it a point to avoid living on the streets. Here are seven facts about Poland's rising homeless population.
7 Facts About Poland's Rising Homeless Population
Homeless Statistics: Many of the homelessness statistics appear outdated and inconclusively gathered. The Polish government had announced that there were around 33,408 homeless people within the country. Many, however, believe that these statistics have grossly underexaggerated this number and that the actual number is much higher.
Homelessness Duration: One of the more damaging statistics to the homeless situation is that not only is the number of homeless growing in Poland, but people are staying homeless for longer durations. In 2017, records determined that around 25 percent of the homeless population were staying homeless for over 10 years with no sign of their situation improving. More people within the country are finding themselves homeless for longer durations, in spite of emergency care and other NGO programs.
People Who Are Homeless: The homeless population does not comprise of just Polish citizens. It also includes asylum seekers and refugees, with most hailing from Chechnya. Many of these Chechen refugees and asylum seekers are seeking a safe haven from persecution within their homelands, and have actually gotten along well with other homeless in Poland.
Rising House Prices: A large reason for the rising homeless rates is the rising housing prices, not just in Poland, but within Europe in general. Large cities within Poland such as Warsaw, Krakow and Gdansk have seen a 7.11 percent increase in prices. This is mostly due to low supply, high demand and a decline in low-cost housing among young adults. This may be good for homeowners and real estate investors, but it is to the detriment of those who cannot afford the rising housing prices. Out of the seven facts about Poland's rising homeless population, this might be one of the most impactful.
Housing Program: A housing program that allows for subsidies to housing within cities could give the homeless a chance to live in a training flat that the Camillian Mission for Social Assistance runs. Unfortunately, this program does not cover medical costs which can lead to a person's inability to work, and in turn, make them unable to pay what they need to stay in the aforementioned flats. This program has not released a success rate, but some believe that it is lowering every year.
Health Care: Another crippling factor for the homeless population is other faulty social programs that cannot properly support the population. Accessing health services for the homeless is difficult mainly because of bureaucratic requirements that homeless people cannot meet more often than not because of their situations. In 2018, however, the government put a new law into place that allowed it to cancel its requirements for health care so that Polish citizens could receive free health care that the state budget paid for.
NGO and Community Programs: After analyzing the situation, the E.U. has concluded that Poland's situation is similar to the Portuguese. The E.U.'s analytics since 2018 have deduced that although Poland had put programs in place to try and deal with the issue of homelessness, around 90 percent of services that people receive come via NGOs and other community groups that receive financing from local authorities. The NGOs, however, do not help fix the problem of reintegrating the homeless into a liveable situation, as they are more equipped for emergency situations.
As these seven facts about Poland's rising homeless population shows, the Polish government is trying to help those who find themselves down on their luck, but the problem has festered due to inefficient programs. Though these programs clearly aim to help people in dire situations, they do little to solve the overall problem of keeping people off of the streets. The country will clearly appreciate help from the E.U., but the way Poland uses the money will determine people's fates.
– Collin Williams
Photo: Flickr
https://borgenproject.org/wp-content/uploads/logo.jpg
0
0
Kim Thelwell
https://borgenproject.org/wp-content/uploads/logo.jpg
Kim Thelwell
2019-08-13 11:03:26
2019-12-18 12:38:30
7 facts About Poland's Rising Homeless Population