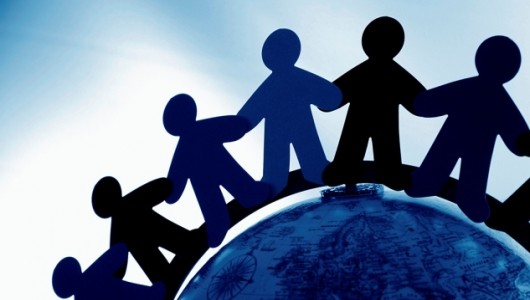 There are many NGOs doing good for the world's poor, but here are five that go above and beyond the rest.
1. The Garden of Hope Foundation
The Garden of Hope foundation was founded in Taiwan and acts to aid girls who were victims of the sex trade. This NGO provides psychiatric counseling and safe half-way houses for many girls while they recover from their abuse. The Garden of Hope foundation also works closely with the government to promote policymaking and discussions about the sex trade. Their main focus is to empower girls and women to stand up for themselves and realize that they, too, can have an impact on this world.
2. Save The Children
Save the Children gives children in the United States and around the world what every child deserves: A healthy start, the opportunity to learn and care when disaster strikes. Save the Children acts on all fronts of poverty, ranging from education needs throughout the world to health and humanitarian issues, such as helping children with HIV and AIDS. Save the Children can be found worldwide after any major disaster attempting to rebuild communities and make them stronger. This NGO is wholeheartedly dedicated to improving the lives of the next generation and is a huge part of the bright future that we have to look forward to.
3. Water.org
According to their website, Water.org provides innovative, market-based solutions that change lives every day through safe water and sanitation. This NGO is supporting countless projects that will hopefully provide sanitary water to everyone around the world. There is a basic human need for clean water, but this instead seems like a luxury for every 1 in 9 individuals worldwide. Water.org has become so well organized that for every $1 donated there is a $4 economic return; this comes from the countless lives that are bettered when clean drinking water is available. Water.org has been very successful in involving high-profile celebrities with its cause and has gained international recognition as one of the strongest players in sanitation.
4. Acumen Fund
Acumen raises charitable donations to invest in companies, leaders and ideas that are changing the way the world tackles poverty. This group seems to be searching out the best of the best and providing them with the funding they need to change the world for good. Acumen states that their main goal is "dignity" rather than the usual goal of profitability. They want to help people believe that dreams do come true and to provide them with an arena in which to do this. By funding leaders and innovators in developing communities, the Acumen Fund is able to build rural communities from the bottom up, allowing them to compete in the global market and, in turn, become more developed. This is one great idea that has clearly allowed people all over the world to realize that dreams really do come true.
5. The Borgen Project
The Borgen Project was founded by one man with one computer and one very big dream. Founder Clint Borgen and his team are seeking to make a mark on global poverty by going right to the source: the lawmakers. The Borgen Project seeks to educate individuals on worldwide poverty and what is being done to make an impact. They also communicate one-on-one with lawmakers to gain support for bills that will better the global community. The Borgen team has met with almost every member of Congress and the House and is continuing to inform lawmakers and the public about changes that could be made to make this world a better place to live in.
– Sumita Tellakat
Sources: The Global Journal, The Garden of Hope Foundation, Save the Children, Water.org, Acumen
Photo: Western University
https://borgenproject.org/wp-content/uploads/The_Borgen_Project_Logo_small.jpg
0
0
Borgen Project
https://borgenproject.org/wp-content/uploads/The_Borgen_Project_Logo_small.jpg
Borgen Project
2015-07-01 09:46:02
2020-07-14 14:36:11
5 NGOs Going Above and Beyond