4 Issues South Sudanese Women Face Every Day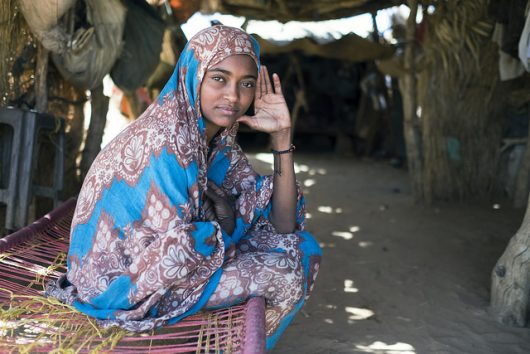 Since late 2013, South Sudan, the world's youngest sovereign state, has been enduring a civil war. Conflict along ethnic lines has forced a quarter of the population to relocate. In addition, the violence adversely and disproportionately affects South Sudanese women. While problems persist on unprecedented levels, several government organizations and NGOs have been working to provide aid to the women of South Sudan.
4 Issues South Sudanese Women Face Every Day
1. Women and girls are forced into the sex trade to survive.
South Sudanese women as young as 12 or 14 have been surviving as prostitutes. Many work in the Gumbo, a run-down area near the capital city of Juba. Many of these women are HIV-positive. However, they earn less than one dollar per client.
Doing something about it: Confident Children out of Conflict (CCC)
CCC provides a safe place for South Sudanese children in the hope that they can achieve stability. Founder Cathy Groenendijk and a team of social workers, psychologists and nurses run a children's shelter in Juba. CCC acts as a refuge for dozens of children, particularly girls. Partnered with organizations like the European Union (EU) and the United Nations International Children's Emergency Fund (UNICEF), CCC accommodates 40 children at once and pays the tuition fees for 600 children to attend school, keeping girls out of the sex trade.
2.  Survivors of sexual assault have no access to mental health resources.
In a 2016 United Nations (UN) independent commission report, 70 percent of South Sudanese women in Juba suffered some form of sexual assault by the end of 2013. Additionally, the same report found that survivors had barely any resources to help their physical or mental recovery from the assault.
Doing something about it: The International Rescue Committee (IRC) is a nonprofit that provides aid to those fleeing conflict or natural disaster. The IRC recently set up 13 centers focused solely on assisting survivors of gender-based violence. The centers provide the women a place to meet regularly to discuss their trauma. Lilian Dawa, a South Sudanese refugee herself, runs one such centers in Uganda. Dawa says that the women greatly value the centers where they also learn skills like how to make a kitchen stove from clay.
3.  Starving families force girls into marriage, ending their education.
Data from 2016 found that 52 percent of South Sudanese girls married by the age of 18. Many families are marrying their daughters off in return for a dowry of cows, a source of money and food. As a result, this effectively ends the daughter's education.
Doing something about it: Plan International wants to provide an incentive for families to keep their girls in school. They also offer free school meals and food packages for families who decide to keep their daughters in the education system.
4.  South Sudanese women are not receiving justice.
The 2016 UN Commission report on the South Sudanese civil war stated that sexual violence reached "epic proportions." Many South Sudanese women don't report their sexual assault due to fears of being outcasted by their families. That, and the fact that few rapists receive consequences for their actions.
Doing something about it: U.S. Department of State
Per a June 2016 executive order, the State Department is held accountable to the U.S. National Action Plan on Women, Peace, and Security. As part of the strategic plan, the U.S. government must "institutionalize a gender-responsive approach" to its policy toward regions of conflict, include women in the peace process, find ways to hold perpetrators of sexual assault accountable, invest in women to prevent conflict and provide access to relief.
The women of South Sudan undoubtedly face horrific circumstances in the ongoing conflict. Nevertheless, numerous organizations, including the ones mentioned here, remain committed to finding solutions so that the next generation of South Sudanese women doesn't grow up under the same circumstances.
– Sean Newhouse
Photo: Flickr
https://borgenproject.org/wp-content/uploads/logo.jpg
0
0
Borgen Project
https://borgenproject.org/wp-content/uploads/logo.jpg
Borgen Project
2017-07-10 07:30:54
2020-05-12 18:51:44
4 Issues South Sudanese Women Face Every Day