3 Major Health Problems from Water Pollution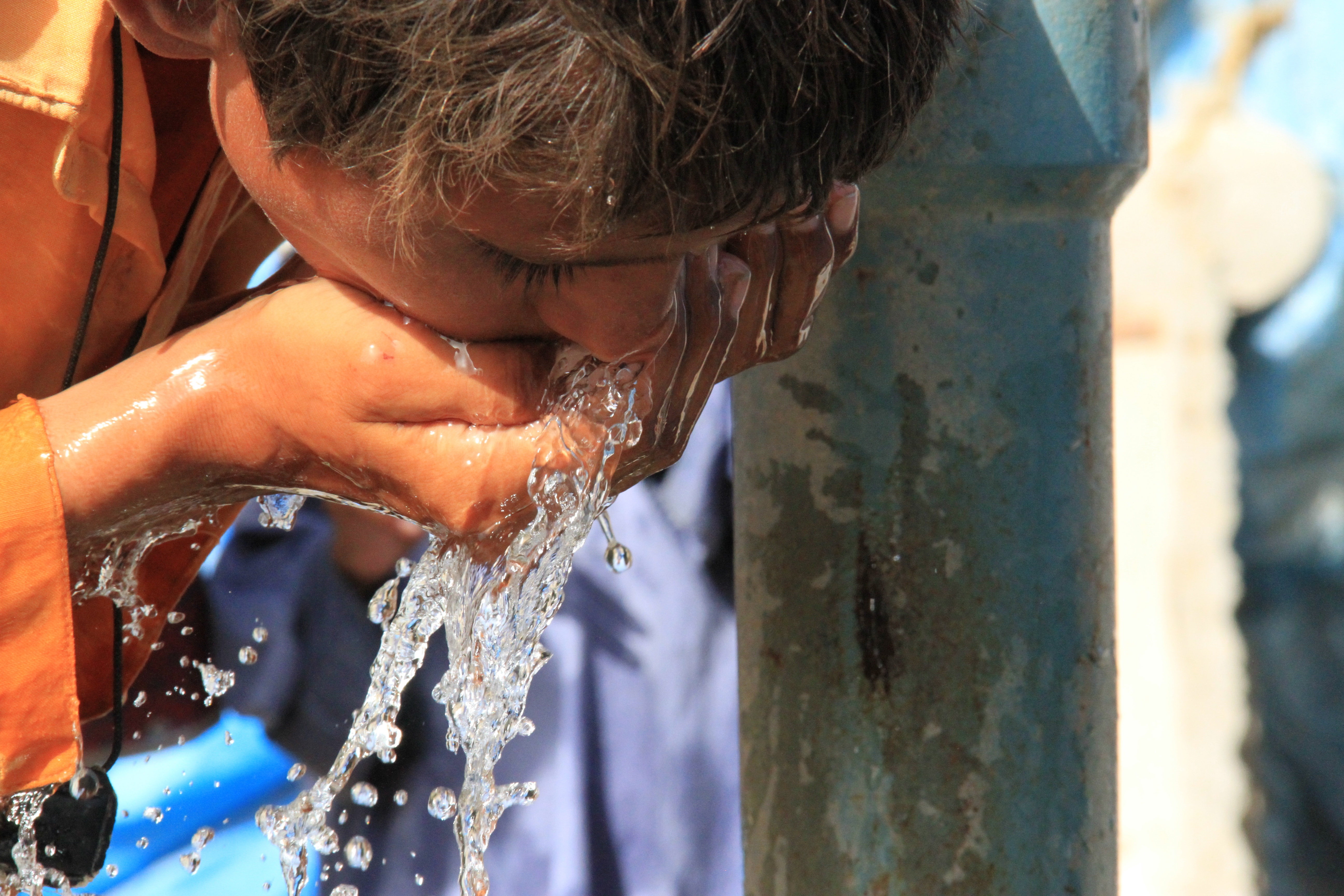 Water—our lives depend on it, but for many people around the world, this essential, life-giving liquid brings disease and even death. Today nearly one billion people have limited access to safe, clean water because of pollutants from inadequate sewage systems, industrial dumping, agricultural run-off and irresponsible manufacturing practices. The result? More people die every year from water contamination than war and other forms of violence combined. Each year, around 840,000 people die of health problems from water pollution.
3 Health Problems from Water Pollution
1. Diarrhea: The most common health problem from water pollution, diarrhea causes loose, watery stools, abdominal pain, dehydration and even death. Diarrhea is commonly caused by drinking, cooking or cleaning with water contaminated by feces. In India, a country where roughly half the population practice open defecation, diarrhea is the third leading cause of death in children under the age of five. In 2015, diarrhea killed an estimated 321 children every day in India. However, India is making efforts to prevent and treat diarrhea. In 2014, the country approved the Integrated Action Plan for Prevention and Control of Pneumonia and Diarrhea (IAPPD), with one of its main focuses being to provide safe drinking water and improved sanitation to Indian households. Since its adoption of IAPPD, India has improved treatment cover to those with diarrhea, launched immunization campaigns to treat diarrheal disease, and as of 2018 constructed household toilets in 52.16 percent of the IAPPD's targeted 12 million rural Indian households. Because of these efforts, deaths of children below-four children in India have decreased by 52 percent over the last several years.
2. Cholera: Contracted by consuming contaminated water or food, cholera's main symptoms are severe diarrhea and vomiting which leads to dehydration. There are an estimated 3-5 million cholera cases every year and the World Health Organization (WHO) reports that 54 percent of all cases are from developing countries in Africa whose inhabitants lack access to safe water, basic hygiene and sanitation facilities.  The Lake Chad Basin, which includes Nigeria, Niger, Mali, and Cameroon, reported that in 2018 there were eight times as many cholera cases compared to the previous four years in that region, with more than 23,000 people affected and over 388 deaths. In response to the increased cholera outbreaks in Africa, GAVI the Vaccine Alliance, along with WHO and the Global Task Force on Cholera Control (GTFCC), launched a massive vaccination drive throughout five African regions to help treat and extinguish further epidemics. Between 1997 and 2012 only 1.5 million doses of cholera vaccines were administered worldwide, but thanks to the vaccine drive, in just the first four months of 2018, 15 million cholera vaccines were approved for administration. The vaccine drive is part of a global initiative to reduce cholera deaths by 90 percent by the year 2030.  Dr. Seth Berkley, CEO of GAVI the Vaccine Alliance, shares that despite the vaccine drive's importance in addressing the outbreaks, improved water and sanitation is "the only long-term, sustainable solution to cholera outbreaks."
3. Dysentery: Dysentery is an inflammation of the intestines. Its symptoms include bloody diarrhea, fever, abdominal cramps and even excreting large portions of the intestinal membrane. Like many other health problems from water pollution, dysentery is spread through fecal-polluted water, and mainly impacts impoverished communities who rely on makeshift sewage systems and contaminated water sources for sanitation and drinking. Dysentery can be a major concern in refugee camps where insufficient and overwhelmed sanitation facilities and open-air sewage dumping become a breeding ground for water pollution diseases like dysentery, as the recent Rohingya refugee crisis in Bangladesh revealed. Dr. Samir Howlader, National Program Officer for Migration Health at the International Organization for Migration (IOM) reported that when the Rohingya refugees—over a million people have fled their homeland of Myanmar to seek refuge in Bangladesh—first arrived in the Bangladesh camp of Cox's Bazaar in 2017 there were "effectively no facilities" for the new arrivals and dysentery was a common concern. In 2019 however, the UN's refugee agency, UNHCR, made it possible for the largest-ever refugee camp sewage treatment plant to be constructed in Cox's Bazaar. The now-operating plant treats the human waste of 150,000 people every day, protecting the refugee community from the previous dangers of sewage-contaminated water. Medical clinics set up in the camp by the International Organization for Migration (IOM) have also helped treat and eliminate dysentery from the community. Since 2017, over one million refugees have received consultations at IOM clinics, and Rick Brennan, director of emergency operations for WHO states that there has not been any significant increase in disease thanks to these diligent efforts.
Though health problems from water pollution claim too many lives each year, great progress is being made towards a solution. The UN reported that over the last two decades, 2.6 billion people gained access to an improved drinking water source.  Now more than ever there is hope as the global community and developing nations work together to address water pollution problems and create a world where everyone has access to safe, clean water.
– Sarah Music
Photo: Flickr
https://borgenproject.org/wp-content/uploads/logo.jpg
0
0
Kim Thelwell
https://borgenproject.org/wp-content/uploads/logo.jpg
Kim Thelwell
2019-07-07 12:29:40
2019-12-16 12:42:47
3 Major Health Problems from Water Pollution