10 Facts About Child Labor in Syria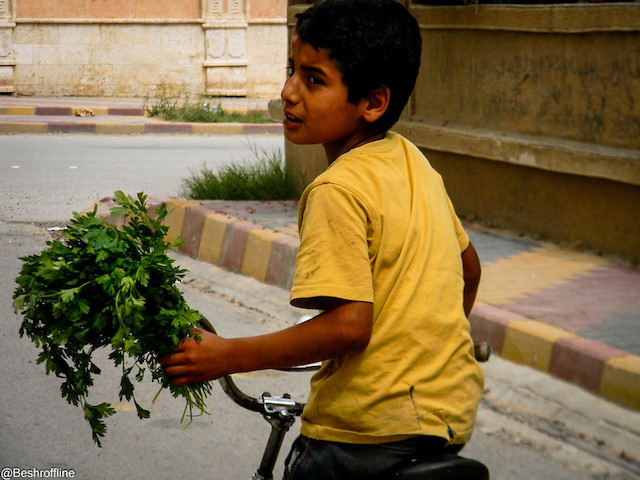 Since 2010, at least half of all Syrians have been displaced by the ongoing conflict. Children are the most vulnerable members of society, particularly during times of war or conflict. As a result, they often bear adolescent hardships far into adulthood. The poverty caused by extended warfare has forced many children to seek to supplement their household income by getting jobs of their own. Child labor in Syria is a serious issue that continues to worsen with time. Here are 10 facts about child labor in Syria.
10 Facts About Child Labor in Syria
Child labor in Syria was a problem prior to the start of the war, but the conflict has greatly exacerbated the situation. Children are working in more than 75 percent of households with almost half of them being reported as providing a "joint" or "sole" source of income.
The situation in Syria is characterized by hidden forms of exploitation and child labor. It is not uncommon to see children maintaining produce stands and working out in the open. However, child labor in Syria has increasingly turned towards working in factories or laboring as cleaners, garbage collectors, construction workers, mechanics or carpenters.
 The hours that the children work prevent them from being able to seek adequate help in the form of counselors or therapists for dealing with traumatic stress. Save the Children and SAWA for Development and Aid are organizations that offer psychosocial support services and schools for refugee children. Additionally, UNICEF works with a number of other local organizations and NGOs to protect children's rights. Enmaa is an NGO that does this specifically for children in Raqqa, one of the most devastated cities in Syria.
Syrian law bars anyone who has not completed their basic education or is under the age of 15 from working. However, since the escalation of the war, this is rarely enforced. In Damascus, children as young as seven-years-old can be found working. In Lebanon, Syrian refugees as young as five-years-old work. Many children see nothing strange about their circumstances since they are surrounded by other children of similar ages.
A joint report between Save the Children and UNICEF estimated that around 2.7 million youth in Syria are not in school. Furthermore, according to Human Rights Watch, nearly half of the refugee children outside of Syria do not have access to formal education. One in three schools cannot be used because they have been damaged, destroyed or now serve as centers for resettlement or military activity.
Of the 1.1 million registered Syrians in Lebanon, the United Nations estimates there are at least another 400,000 unregistered. Seventy-one percent of Syrian refugees live below the poverty line, which is part of the reason many children are forced into being wage earners for their families. In Syria, more than 85 percent of the population now lives below the poverty line. Many of these children are forced into work as their parents are either unable to work or are unable to afford living expenses on their own.
A report from the American University in Beirut found that around 70 percent of Syrian refugee children between the ages of four and 18 were working. According to UNICEF, upwards of 180,000 Syrian refugee children are child laborers in Lebanon.
Agriculture, construction and cleaning are the only Lebanese industries in which Syrian refugees can work without a permit. Workers in these industries are among the lowest paid, and often times the work itself is temporary, meaning that constant uncertainty follows these laborers around.
Some 30 percent of Syrian refugee children have been injured while working in Lebanon. Of these injuries, a mere 14 percent were reported to have been covered by the employer. The remaining 86 percent had to be paid for out of the pockets of the child or a relative.
Children are sent away from their families either within Syria or to a neighboring country in order to earn money. Since Syria and the surrounding countries have nominal laws to prevent child labor, children are bereft of any bargaining power and sometimes work 10 hours a day for one to two dollars per shift.
Although these 10 facts about child labor in Syria are serious, there have been improvements in the lives of Syrian children made by organizations like UNICEF. In 2018, UNICEF trained 57,000 teachers, helping to ensure that there is not a shortage of teachers for the student in school. In 2019, UNICEF provided 289 consultations for women and children to receive healthcare  Significant resources are being mobilized to end child labor in Syria.
– Evan Williams
Photo: Flickr
https://borgenproject.org/wp-content/uploads/logo.jpg
0
0
Kim Thelwell
https://borgenproject.org/wp-content/uploads/logo.jpg
Kim Thelwell
2019-10-22 01:30:31
2019-12-18 13:43:11
10 Facts About Child Labor in Syria