10 Interesting Facts About Austrian Refugees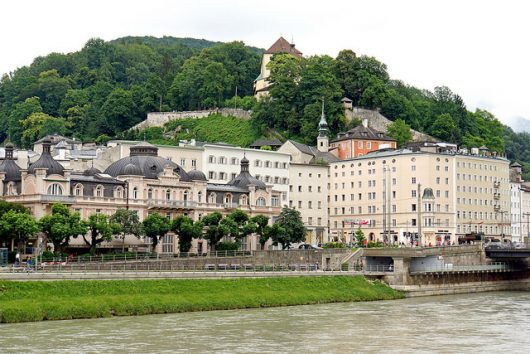 Austria is a beautiful country nestled in the Alps with a rich cultural and musical history. When floods of immigrants, mostly from Syria, poured over its borders in 2015, Austria became a focal point for global forced displacement. Because of the sheer volume of immigrants passing through, Austrian refugees face difficulties earlier generations did not.
10 Facts About Austrian Refugees
Austria has a long history of embracing refugees. Most of the 200,000 people who fled during the Hungarian Uprising of 1956 became refugees in Austria. The Prague Spring in 1968 and the Balkan Wars of 1995 also resulted in thousands of Austrian refugees
Half of Vienna's current 1.8 million residents are of immigrant origin, including Hungarians, Czechs, Poles, refugees from the Balkan Wars, Afghans and Turks.
In the fall of 2015, 788,000 migrants traveled through Austria, many on their way to Germany and Scandinavia. Most fled from Syria, Afghanistan and Iraq — 300,000 came through Vienna in a matter of weeks.
Unemployment in Austria during 2016 was 8.3 percent, the highest rate since the '50s (higher than after the global financial crisis) and impacting competition for jobs for Austrian refugees seeking asylum.
During the first days of the crisis, Vienna set up a Refugee Coordination Centre and erected 65 emergency shelters, which included 10,600 beds. The city's police and social service groups worked with international nongovernmental organizations to help with immediate needs.
An old army barracks outside Vienna called the Traiskirchen center housed 4,800. Originally set up to sleep 1,000, many refugees were forced to sleep outdoors. Amnesty International called attention to the deplorable living conditions.
More than 90,000 Austrian refugees applied for asylum by the end of 2015. This is twice as many per capita as in Germany.
One of the worst tragedies of the Syrian crisis occurred near the Austrian border in the town of Parndorf. A refrigerated truck carrying 71 refugees was found abandoned. All the occupants were dead.
Austria has an education policy for the children of refugees. Every child is enrolled in a local school within two weeks of their arrival. They are also offered intensive German language classes and classes on life in Austria. Adult education is also offered.
Some 21,600 refugees remain in Vienna, registered for basic welfare support. Half are in the asylum-seeking process.
The challenge ahead for Austrian refugees: assimilating into a new culture, learning a new language and finding suitable employment.
– Jene Cates
Photo: Flickr
https://borgenproject.org/wp-content/uploads/logo.jpg
0
0
Borgen Project
https://borgenproject.org/wp-content/uploads/logo.jpg
Borgen Project
2017-06-04 01:30:42
2020-04-19 17:06:01
10 Interesting Facts About Austrian Refugees