Robbed Childhoods: The Worst Countries to Be a Kid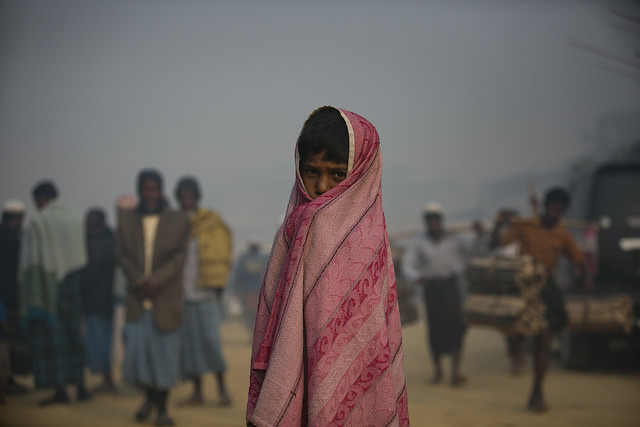 Poverty, famine, violence and abuse have robbed many children of their childhoods. About 9.2 million children die every year, and that does not include the kids who manage to survive in harsh and dangerous conditions. Countless children must learn to survive in times of war, starvation and less than adequate health services. The following are a few of many worst countries to be a kid.
War-Torn Countries: Afghanistan and South Sudan
In Afghanistan, a country ridden by war, about 1.9 million children are in need of assistance. Not only do these children battle against the poverty of their country, but they are also caught in the crossfire of the war.
This is one of the worst countries to be a kid because of the dangers of war. In the first nine months of 2017, about 700 children were killed in Afghanistan; civilian-populated areas have seen a sharp increase in violence in the past years, and a majority of victims were children. In fact, there has been a 9 percent increase in child mortality.
If children survive these vicious attacks, the experiences then lead to severe distress and trauma. Studies have shown that children who survive attacks have a higher chance of suffering from psychological issues and experiencing a negative impact on long-term development. While children are innocent bystanders in Afghanistan, other countries include youth as children soldiers.
South Sudan is in the midst of a violent civil war, and the National Liberation Movement has taken it upon themselves to recruit children into its armies. South Sudan is one of the worst countries to be a kid because the majority of the time, children are forced to become soldiers against their will.
More than 700 children have been taken into the National Liberation Movement, and more than that were kidnapped or brought in by force.
Many of these child soldiers were taken at such a young age that their military existence has become their way of life. This can cause kids to feel trapped and less likely to seek escape. Earlier this year, about 300 children soldiers were released from the Liberation, but their ranks will unfortunately only be replaced.
Child Sex Trafficking: Thailand and China
As of 2004, 800,000 children under the age of 16 were trapped in the sex trade in Thailand alone. Thailand is the most prominent countries for sex tourism, and more than half its victims are kids.
Many of the children are foreigners because traffickers usually seek children who come from immigrant families. These children are a diverse group from Cambodia, Vietnam, Burma, India and Bangladesh, and it is not hard for recruiters to find children since parents or brokers will use kids as an avenue to earn money.
China is also known for its part in child sex trafficking. Similar to Thailand, children in China are subjected to prostitution and the sex trade. Traffickers target vulnerable children who are either disabled with mental disabilities or who are from migrating families.
Improvement in the Worst Countries to be a Kid
Though these facts are disheartening, international organizations such as UNICEF are working to prioritize children's safety. The organizations have impacted numerous areas across Africa, East Asia, the Pacific and parts of Europe, and now continue to fight to decrease the number of worst countries to be a kid across the globe.
– Cassidy Dyce
Photo: Flickr
https://borgenproject.org/wp-content/uploads/logo.jpg
0
0
Borgen Project
https://borgenproject.org/wp-content/uploads/logo.jpg
Borgen Project
2018-03-22 01:30:12
2019-11-21 14:15:11
Robbed Childhoods: The Worst Countries to Be a Kid