Improving Women's Empowerment in Myanmar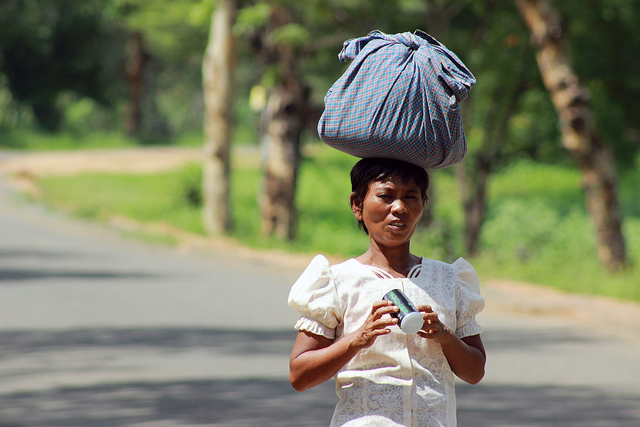 There is still a long way to go in order to achieve universal gender equality. However, more governments and organizations around the world are making this a priority. As such, there is progress being made to improving women's empowerment in Myanmar.
One of the most notable recent pushes for gender equality was the U.N. Millennium Development Goal number three, which seeks to promote gender equality and empower women. This goal has helped governments and NGOs all over the world have a better understanding of the importance of prioritizing women's empowerment.
Myanmar is an example of a country that still has a long way to go to achieve gender equality. But progress is being made in closing the gender gap. The country is at a key juncture and must continue to develop in a way that benefits its entire population.
Here are some of the positive steps that are being taken toward women's empowerment in Myanmar.
Myanmar's Ministry of Social Welfare and Relief and Resettlement is implementing reforms that enhance gender equality and empowerment. The ministry is cooperating with other international organizations to work toward women's empowerment in Myanmar.
Myanmar's government created a National Strategic Plan for the Advancement of Women. This plan includes many of the same areas of focus as the Beijing Platform for Action, the agenda for women's empowerment adopted by the United Nations. The National Strategic Plan for the Advancement of Women is a ten-year plan. It includes directives targeting the key areas that affect women's lives and indicates practical ways to address the issues that Myanmar's women experience.
U.N. Women has been working in Myanmar since 2013. The organization has made electing more women to government positions one of its priorities. This will give women a stronger voice in politics and make sure that their concerns are heard in all areas of government. Other priorities include ending violence against women and girls and working for women's economic empowerment.
The Gender Equality Network was founded in Myanmar in 2008. This NGO works toward women's empowerment in Myanmar by influencing government policy as well as social and cultural norms.
Women's empowerment in Myanmar has improved in key ways, but there is still work to be done. Because of the long history of patriarchal societies ingrained in cultures across the globe, progress toward women's empowerment is often slower than we would hope for it to be.
It is important to recognize the progress that is being made while maintaining a commitment to the goal of complete gender equality across the globe.
– Aaron Childree
Photo: Flickr
https://borgenproject.org/wp-content/uploads/logo.jpg
0
0
Borgen Project
https://borgenproject.org/wp-content/uploads/logo.jpg
Borgen Project
2017-11-25 01:30:51
2019-11-20 07:02:10
Improving Women's Empowerment in Myanmar