GSMA Helps Women Gain Access to Mobile Phones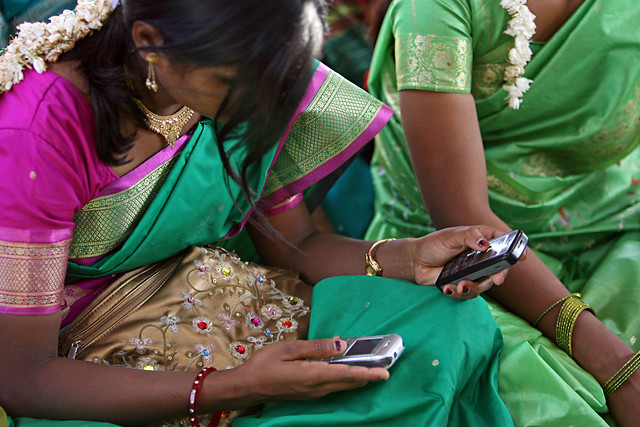 Mobile phones have impacted society in a way that few other innovations can claim to equal. The devices not only allow for efficient worldwide communication through text, voice or video but also come fitted with cameras, microphones, calculators, music, GPS and many other apps and gadgets.
Most importantly, mobile phones allow people to easily access the internet from almost any location. One of the largest impacts has occurred in the lives of women with mobile phones.
By checking the internet or downloading an application, many people in areas like Sub-Saharan Africa or South Asia can help themselves rather than relying on inadequate public services. Apps and websites can provide those people services and education regarding water and proper sanitation, maternal and early life care, banking services, legal counseling, disease prevention and even new or improved farming methods.
Access to these types of information or services can make all the difference for a young, expecting mother or for a village with minimal water sources. In fact, some people believe mobile phones are one of the most effective tools in the fight against global poverty.
Unfortunately, not everyone has equal access to mobile devices in developing countries. According to the Groupe Speciale Mobile Association (GSMA), women are being left behind in gaining new types of technology. It is estimated that there are around 200 million more men than women with mobile phones in low and middle-income countries.
There are several reasons for this difference, but there are two main factors that contribute to that gap. The first is that there are social norms that prevent women from seeking and learning about technology. The second comes from women being less financially independent than men in developing countries. The lack of money prevents them from being able to seek out technology.
In order to reach gender equality, women must be empowered. In this case, empowerment comes through women with mobile phones, which is exactly what GSMA is working towards.
The GSMA is an organization that represents the interests of mobile operators around the world. Through the Connected Women Commitment (CWC), the GSMA attempts to reduce the gender gap in mobile services such as internet and mobile money access. The CWC works by having mobile operators make a commitment to improving their services for women by 2020.
Recently, the GSMA announced that nine new mobile operators signed the CWC, including several African operators. These nine will join the other eight companies that have already signed. The GSMA plans to continue gathering signatures in hopes of not only empowering women but of capturing an estimated $170 billion market opportunity that may come from doing so.
Empowering women through mobile phones and internet can have significant economic benefits, and spreading technological access should be an important and relevant goal for all nations.
– Weston Northrop
Photo: Flickr
https://borgenproject.org/wp-content/uploads/logo.jpg
0
0
Borgen Project
https://borgenproject.org/wp-content/uploads/logo.jpg
Borgen Project
2016-10-17 01:30:33
2020-06-10 21:03:14
GSMA Helps Women Gain Access to Mobile Phones