The Financial Inclusion of Women in Senegal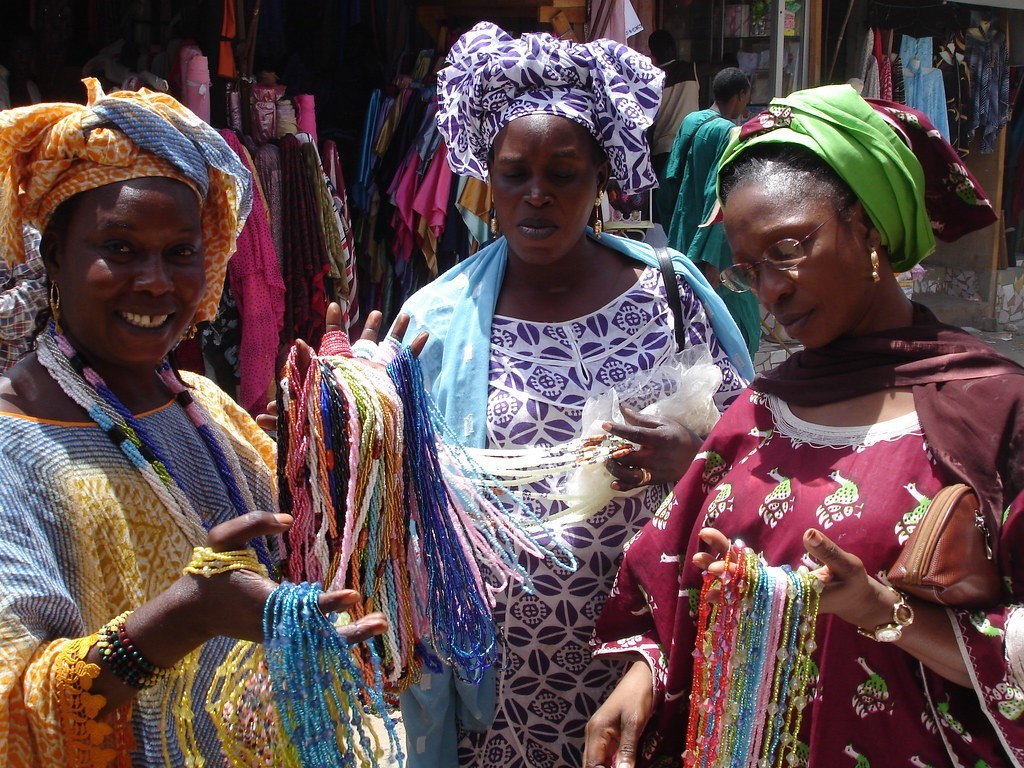 Despite making some considerable progress in areas of political representation and educational enrolment, women in Senegal still have many challenges to surmount. Women in Senegal make up the majority of the population — 51% in 2020 — yet about 33% of employed Senegalese females 15 and older live "below the international poverty line." In comparison, this rate stands at about 27% for males in the same category, a 6% lower rate. The financial inclusion of women in Senegal increases the likelihood of them rising out of poverty.
Gender Issues Women in Senegal Face
In an interview with The Borgen Project, retired U.N. Women regional director (West Africa), Cecile Mukarubuga, says that "in addition to a lack of education, [women face] structural barriers [such as] negative social norms that claim that women can't make decisions or own property or assets." Outdated gender norms see little place for women in Senegal outside household duties. Although women's participation in the workforce is increasing as the years' pass, standing at 40% in 2019, most women's employment does not extend beyond the informal sector. In addition, men in this sector earn "82.9% more than women."
Gender violence, female genital mutilation, underage marriage and cultural perceptions serve as significant hindrances to women's autonomy and development and also impact their overall well-being and standing in society. According to a 2018 UNICEF report, in Senegal, 1.6 million girls and women faced childhood marriages. While there are laws and policies in place that protect women from violence, cultural traditions that value men and see a specific place for women hold more societal weight.
An example of this is the practice of female genital mutilation, which can lead to severe health complications or even death among girls and women in Senegal. Even though Senegal declared the practice illegal as early as 1999, the practice continues as it is a deeply entrenched cultural tradition. According to UNICEF data, "one in four women" between the ages of 15 and 49 have experienced female genital mutilation in Senegal.
Financial Inclusion of Women in Senegal
In a world of gender inequality, financial inclusion can enhance women's economic agency by equipping them with financial services and products that may improve their economic standing. This includes ensuring women have greater control of economic assets as well as equal access to opportunities and financial resources, such as bank accounts, inheritance, insurance and credit programs.
These financial resources are essential in ensuring women in Senegal are able to break poverty cycles. "For the short term, the best strategy would be to advocate for financial institutions to design financial products and services that meet the needs and capacity of women," Mukarubuga says. However, she also notes that, first, "there's a need to transform mindsets and change mentalities."
Whether these advantages materialize as expanding small businesses, managing cash flow or even increasing assets, financial inclusion and opportunities would activate the untapped economic potential of Senegalese women, even setting the stage for them to be a part of the economic decisions in the household. Financial inclusion means families can look beyond "survival mode" and properly plan for their futures. "Women need a security net because when they do get a loan, most use it to feed their children or meet basic needs, so there is a need to adjust the supporting strategy to the most vulnerable women," notes Mukarubuga.
United Nations Capital Development Fund
The United Nations Capital Development Fund (UNCDF) aims to address gender inequality in Senegal and increase the financial inclusion of women in Senegal. Primarily working with girls and women 10 years and older, the UNCDF looks to improve "awareness of, access to, use of and control over appropriate financial products and services." Additionally, the organization works to address the socio-cultural environment in hopes of improving the agency of women and girls. In this way, the UNCDF strengthens female "economic empowerment and participation" in Senegal, which play an essential role in their ability to rise out of poverty.
The UNCDF runs various empowerment programs covering areas such as agriculture, digital finance and business management. In 2014, through a partnership with the Mastercard Foundation, UNCDF launched a Mobile Money for the Poor Programme(MM4p) that works to address the lack of digital financial inclusion in West Africa. The program was particularly successful in Senegal. From 2014 to 2020, the digital financial inclusion rate rose "from 13% to 29%." In 2016 alone, women accounted for 10% of digital finance users in Senegal. The program also helped people set up digital wallets and connected local businesses to the digital payment service.
Looking Ahead
While the financial inclusion of women in Senegal is not an all-encompassing solution to dissolving the complex gender inequality issues within the nation, it serves as an empowerment tool to help women progress in society. The financial inclusion of women in Senegal stands as a potential pathway out of poverty for the nation's female population.
– Owen Mutiganda
Photo: Flickr
https://borgenproject.org/wp-content/uploads/logo.jpg
0
0
Jennifer Philipp
https://borgenproject.org/wp-content/uploads/logo.jpg
Jennifer Philipp
2022-02-10 01:30:39
2022-02-01 07:00:30
The Financial Inclusion of Women in Senegal